Footprints Floors floor installers remove old baseboards and install new ones as part of our complete floor installation service. Your baseboards create a seamless transition between your flooring and walls. While some floor installations may not require new baseboards, the existing baseboards may need to be repositioned. In this case, baseboards will be removed before the new installation and repositioned, or newly installed as the last step of the process.
If you're searching for a baseboard installation service to update old baseboards (without a complete floor installation), our team can help. Baseboard installation may seem like an overwhelming task, but our talented team can help you create a flawless design. We will ensure expert installation without any damage to your current flooring. Our installers will find a solution for complicated flooring transitions, such as carpet to wood, to ensure that all baseboards sit flush to the floor. You can count on us for a neat and beautiful baseboard installation.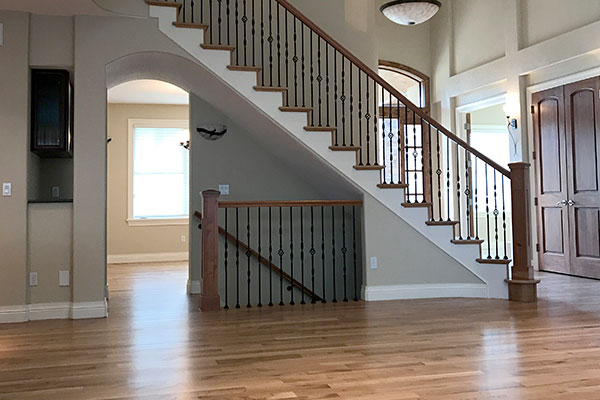 Great Floors & Great Impressions are What We are All About!
Expert Floor Installers Near You in Arlington
---
As the leading floor installers in Arlington, Footprints Floors offers professional services for all types of flooring, from wood to stone. In addition to baseboards, we also offer services for backsplashes and staircases. Ready to design your new home project? Contact us today for a free estimate.