Installing New Hardwood Floors?
Hardwood floor installation in Arlington is always a smart move as it never goes out of style and will increase the overall value of your home. Hardwood flooring is durable, long lasting, and (if needed in future decades) can be fully restored to its original "new" splendor. Improvements in technology over the years have increased the durability and quality of hardwoods so that they will last for generations to come.
Our flooring contractors can install hardwood floor in in new construction as well as remodels. We handle demolition and removal of old flooring as well as the necessary prepwork for new flooring. We will even remove baseboards and reinstall the original or new baseboards once Arlington hardwood floors have been installed.
Free Project Estimate Contact us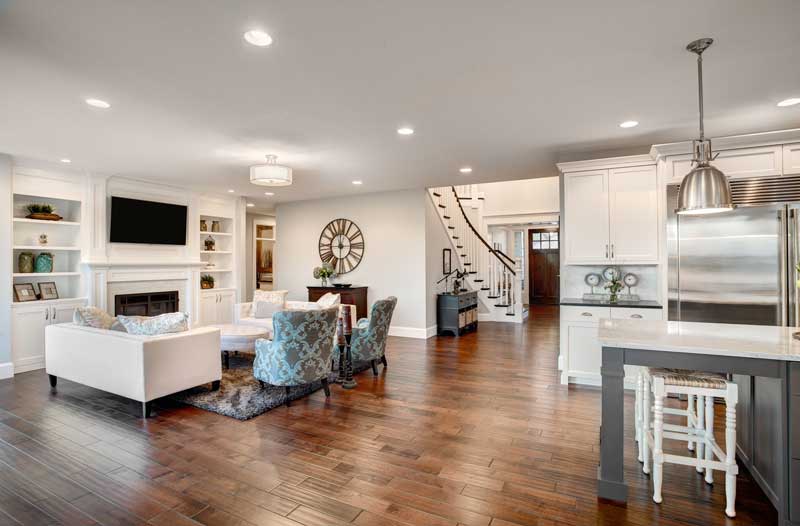 Great Floors & Great Impressions are What We are All About!