If you are searching for floor installers near you, you have come to the right place. Footprints Floors is here to help you with your flooring initial design, offer suggestions on materials, and complete new installation. Once you have purchased your materials, our team will take over. We remove old floors, replace subflooring if necessary, prepare for and install new flooring, apply a finish, reposition or reinstall baseboards, and clean up afterwards. You will be wowed by the incredible transformation our team creates inside your home. We are experts in installing wood, tile, stone, luxury plank vinyl, carpet, laminate, and more.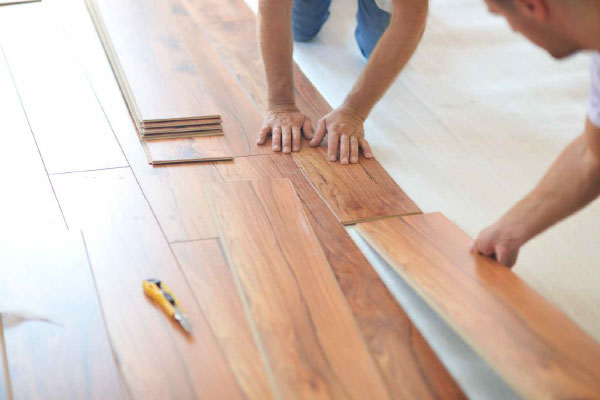 Great Floors & Great Impressions are What We are All About!
Wood Floor Installation
---
If you're searching for an expert in wood floor installation, Footprints Floors has you covered. Our team of flooring contractors is experienced in all types of wood, including exotic woods. We can help you decide on the right material, depending on your lifestyle and aesthetic desires. When it comes to staining and finishing, our design team will help you choose the colors and textures that match your interior design. Great flooring is a mark of a well-loved household, and everyone deserves to have a comfortable, beautiful home. Contact us today to schedule a free estimate.