Most homeowners don't think about their baseboards in the flooring installation process. While not all floor installations will affect baseboards, most will require removal, reinstallation, and even repositioning in some cases. Depending on the flooring being installed, baseboards may need to be removed in order to clear away the old flooring and install the new. Baseboards will be replaced once installation is complete. If you want to make sure your entire Hickory / Gastonia flooring installation project is done properly and with extreme care to your baseboards, contact Footprints Floors.
We know how difficult it can be to live in the same space that work is being done. Our flooring contractors in Hickory / Gastonia are vetted, clean, trustworthy, and professional. At Footprints Floors, we strive to complete every project on time, within budget, and with as little disruption to your home as possible. Contact us today for a free consultation and estimate!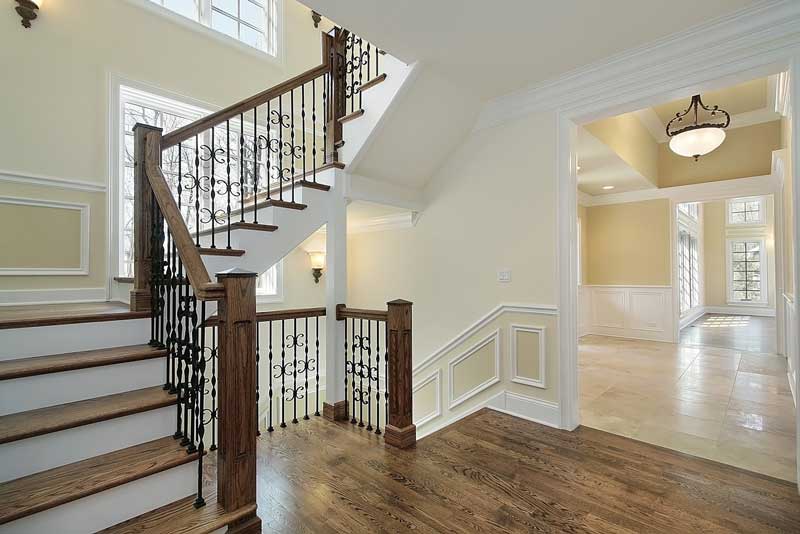 Great Floors & Great Impressions are What We are All About!
The most complicated incidence of floorboard removal may occur when switching from a very thick, plush carpet to a thinner flooring such as vinyl or hardwood. This may create a gap between the new flooring and the bottom of the baseboard that used to sit flush with higher flooring types. Baseboards will need be removed and repositioned further down. Our floor installers in Hickory / Gastonia will handle everything from removing, reinstalling, repositioning and even replacing baseboards if you are wanting to update them at the same time.