Carpeting remains a timeless option for homeowners for the comfort and luxury it brings to a space. Carpets are ideal for bedrooms and main living areas as they are durable, easy to clean and care for, provide sound insulation and warmth in winter months. Carpet isn't only comfortable to walk on but is also a perfect choice for those that like to sit or lie down on the floor, especially if you have children who like to play on the floor. Carpet can completely change the ambiance of a home and can drastically increase the home's value. There are various styles, patterns, lengths and plushes making carpet versatile in order to fit your style and needs.
For homeowners on a budget, carpet is usually the preferred choice as it is generally more affordable than other flooring types. We provide affordable carpet installation in Houston (and the surrounding areas) and we help you to stay on-budget as well by keeping our own costs low. Footprints Floors achieves this by eliminating the need for any type of showroom - decreasing our overhead, logistics, and staffing requirements and passing those savings directly onto you. Contact Footprints Floors for an affordable Houston carpet installation estimate.
Great Floors & Great Impressions are what we are all about!
Our flooring contractors in Houston can install carpet in new construction as well as remodels. We handle demolition and removal of old flooring as well as the necessary prepwork for new carpet flooring. We will also remove baseboards and reinstall the original or new baseboards once carpet has been installed. From start to finish we aim to provide a seamless experience with little disruption to your home environment. We know it isn't easy to live where work is being done and our carpet installers are trustworthy, clean and professional. Contact us today for a free carpet installation consultation and estimate!
Start Making an Impression Today with Professional Carpet Installation
At Footprints Floors, we believe that great floors make a great impression and every home deserves beautiful, timeless flooring. Carpeting is a preferred choice by many homeowners for its luxurious look, soft feel and durability.
Carpet installation is made easy with our four step process
1. Choose Your Carpeting
One of the main ways we keep costs low for you is leaving carpeting selection up to you. This allows us to eliminate overhead costs for materials, inventory and showrooms and we pass these savings directly on to our customers. You also benefit from more freedom in carpet choice.
So, go ahead and choose your favorite carpet material! The one you have been dreaming about, that is so soft and matches perfectly with your interior design theme. We know you have great style.
2. Get Your (Free) Estimate
In person, or virtually, our estimates are completely free. We will take measurements of the room(s) that will be carpeted and discuss further details of the project. Once we have added up costs, we will provide you with an estimation of the final price for our carpet installation service.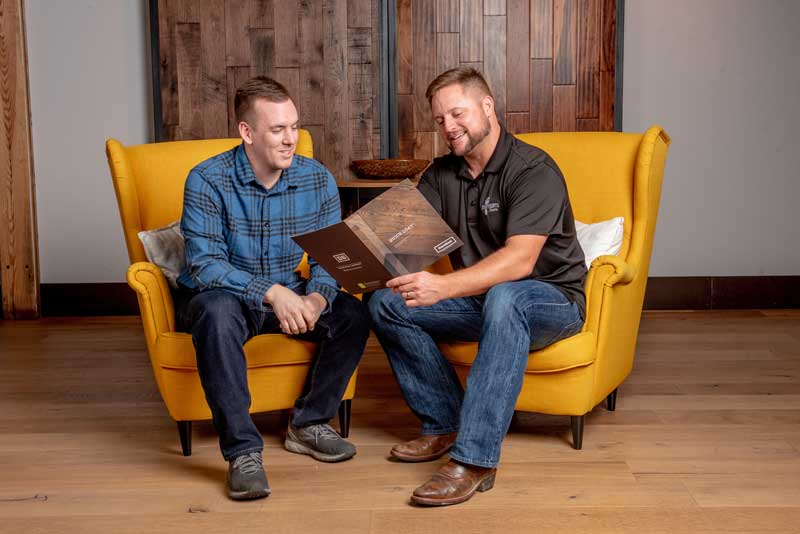 3. Purchase Carpet
If you're satisfied with our estimate, then you can go ahead and purchase your carpeting material! Our talented team of professional carpet installers will be sure to tell you exactly how much to order.
4. Installation
Our expert carpet installers will make your flooring vision come true. From prep work to clean up, we will handle the job with expert efficiency. Your team of installers will explain any important care and cleaning instructions before they leave. We promise 100% satisfaction.
---
Financing Available! Free Estimate