Stone flooring is a beautiful and durable option for homeowners. There is a growing trend to break with the tradition of using stone only in bathrooms, kitchens and entrance ways. Stone is being creatively and beautifully used in everything from living rooms to dining rooms and bedrooms. Our stone flooring design experts can help you realize your vision with beautiful custom stone floor designs in any room of the house. Contact Footprints Floors for expert stone floor installation in Reading / Lancaster and surrounding areas.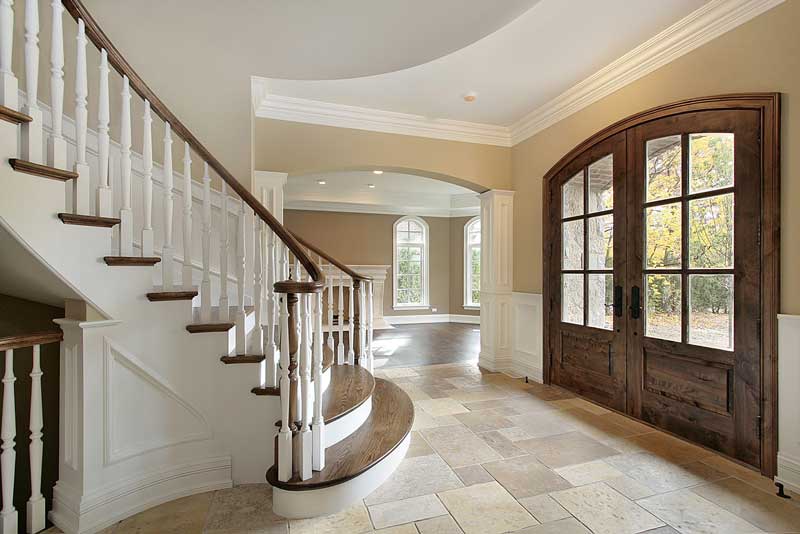 Great Floors & Great Impressions are What We are All About!
We keep our costs low by eliminating the need for any type of showroom - decreasing our overhead, logistics, and staffing requirements and passing those savings directly onto you. All you need to do is purchase your flooring, we handle the rest. From design, floor removal/ demolition to quality installation, we take care of every detail and will even point you in the direction of suppliers that we know and trust. We install any flooring from any supplier, you find a good deal on flooring and we provide low cost installation. Contact us for a free estimate on our flooring services in Reading / Lancaster.