Staircases are usually located in central areas of the home and experience high traffic, overtime they can begin to show signs of wear and tear. A beautiful staircase is highly desirable, so much so that it can be the selling point when buying a home. If you are wanting to sell your home or are looking to obtain that gorgeous staircase for yourself, Footprints Floors has you covered. If you are ready to get your project going, we can come give you an estimate for your stair flooring installation project in Omaha or the surrounding area.
Remodeling, refinishing or refacing your staircase can completely change the entire feel and look of your home. Footprints Floors has over a decade of experience in revitalizing staircases through repairing and refinishing stair treads and risers, updating stain color, changing out carpet to hardwood (or adding carpet to hardwood) and more. Our flooring services in Omaha are unmatched.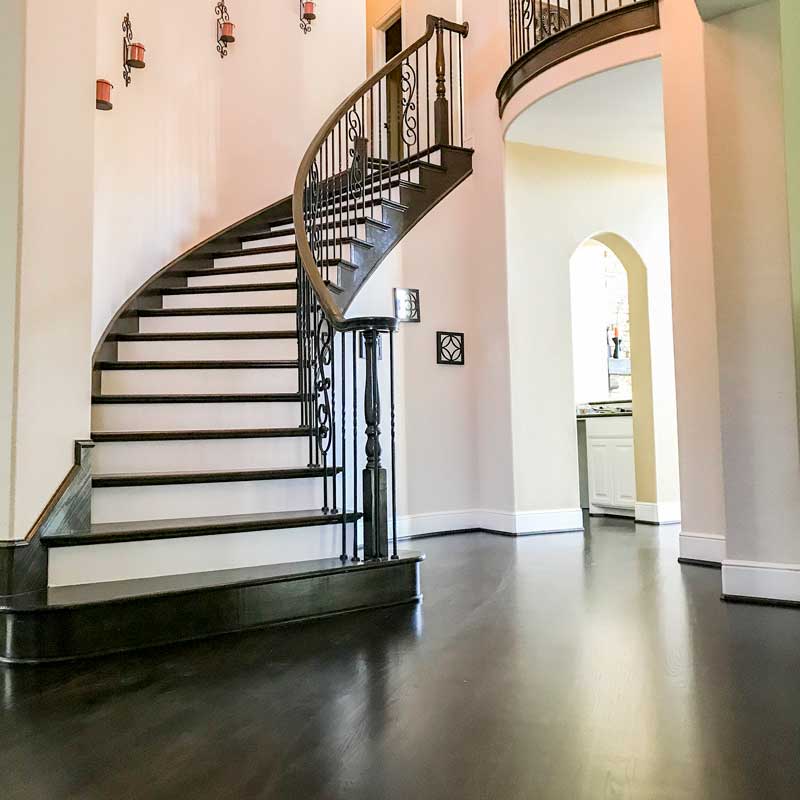 Great Floors & Great Impressions are What We are All About!
Our staircase/ floor installers in Omaha handle everything from removal of old flooring as well as the necessary prepwork for new flooring. From start to finish we aim to provide a seamless experience with as little disruption to your home environment as possible. We know it isn't easy to live where work is being done and our flooring installers are trustworthy, clean and professional. Contact us today for a free carpet installation consultation and estimate!