Floors are one of the most important aspects of a home. Not only do they protect you from the hard ground underneath you, they are aesthetically important as well. There are many flooring options - hardwood, tile, carpeting, stone, laminate, and so on. The type of flooring material you choose pulls together the entire interior of your home. At Footprints Floors, we stand by the motto: "Great Floors, Great Impressions." Our goal is to bring homeowners their dream home, starting one floorboard at a time. From installations to repairs, we are the flooring contractors that you can count on.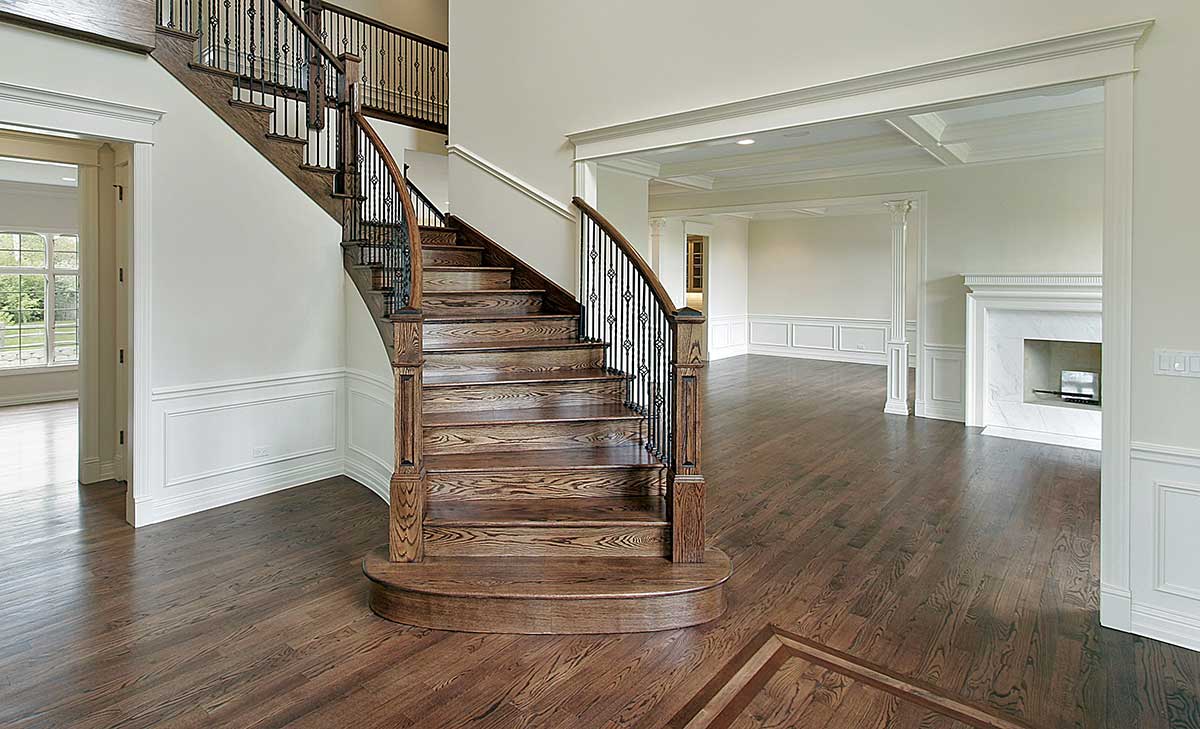 Great Floors & Great Impressions are what we are all about!
Where other flooring contractors only offer minimal services, at Footprint Floors we are a step above the rest. You can count on us for hardwood floor installation and hardwood floor scratch repair. Our flooring contractors are experienced at repair and will never sell you on a reinstallation unless absolutely necessary. We are also the most experienced tile installation, carpet installation, and laminate installation. In fact, we can expertly install any type of flooring material - the choice is up to you! Simply purchase your preferred material and give us a call so we can expertly install and seal it for you. When it comes to professional flooring services, there is no company more experienced that Footprints Floors. Contact us today for a free estimate on your flooring project.