Hardwood Floor Installation Process
When you hire professionals for hardwood floor installation, it is important to understand their entire process. While some companies refuse to do prep work and cleanup, when you hire Footprints Floors, you can expect full service. After discussing square footage, pricing estimates, and other details with your flooring professional, our team will prep your home for hardwood floor installation.
After allowing your new hardwood flooring to acclimate to your home, the Footprints Floors crew will tear out your old floor and prepare the subflooring for installation. Our crews are experienced and practice all safety measures. You can rest assured no dust or harmful substances will escape into your home's atmosphere. After expertly installing the hardwood planks, your new floor will be buffed, stained, and sealed giving it a beautiful, shiny appearance. Once the installation process is complete, the crew will clean up after themselves, leaving your home just as it was when they got there. You can expect our flooring contractors to treat you and your home with respect. For expert flooring services and quality customer care, you can count on Footprints Floors. Contact us today to schedule your hardwood floor installation.
Free Project Estimate Contact us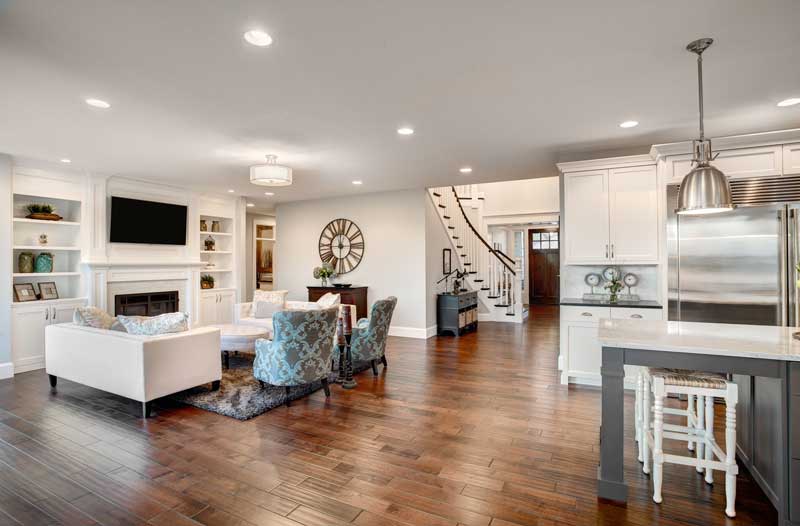 Great Floors & Great Impressions are What We are All About!