If you are looking to create a long-lasting impression with your floors, without the high cost of hardwood or stone, then you are going to love luxury vinyl.
Luxury vinyl plank flooring, commonly known as LVP, has become the go-to choice with its stunning look and appealing price tag. Luxury vinyl features flawless images, realistic textures, and individual planks or tile pieces to give the look and feel of real hardwood or stone. We expertly install LVP flooring that you have already purchased, which means you get the exact design you are looking for at the perfect price. Make a great impression with gorgeous floors that are made to last.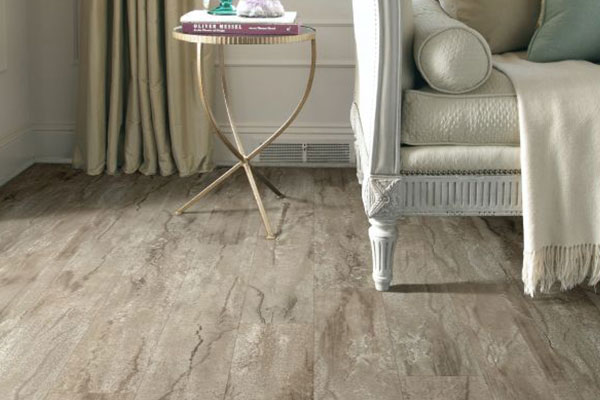 Great Floors & Great Impressions are What We are All About!
At Footprints Floors we help keep costs low! With no showrooms to maintain or products to sell, we can focus on you and providing you with the best craftsmanship for your home. Our master craftsmen expertly install your vinyl floors while paying attention to every detail for a stunning look that lasts. Our prices and flooring services are unmatched.