Call To Schedule
or submit your information below
Submit your basic information below, and we will contact you to schedule your free in-home estimate!

Call To Schedule
FREE In-Home Estimate
Need Flooring Removal Without the Mess?
Look no Further than Footprints Floors
---
When it's time to update your flooring, it can be difficult to sift through the various details required to remove your old floors and install your new, stylish floors. Unfortunately, one aspect that many do not consider is the mess and dust that can be left behind during the process of flooring removal.
Whether you're removing tile, wood, vinyl, or adhesive flooring, it's crucial to understand the potential impacts of the pounds of dust created by traditional flooring removal. This dust can cause health and safety issues as well as tedious messes that you may be stuck cleaning up. Plus, without the right approach to floor removal, your concrete slabs won't be prepared for the new flooring you've selected.
You need a floor removal solution that's better for your health, your home, and the future of your floors. That's why Footprints Floors offers dustless demo services in McKinney / Plano. Learn how and why Footprints Floors prioritizes clean, dust containment floor removal.
Prepare Your Concrete for New Flooring
Some flooring removal methods leave excess dust in their wake. On top of resulting in an inconvenient and unhealthy mess, this layer of dust means your concrete slab is not prepared for the installation of new flooring.
The best tools in the industry allow Footprints Floors to reduce dust as flooring is removed, preparing your concrete for the next flooring phase. Get ready for stunning new floors, done the right way!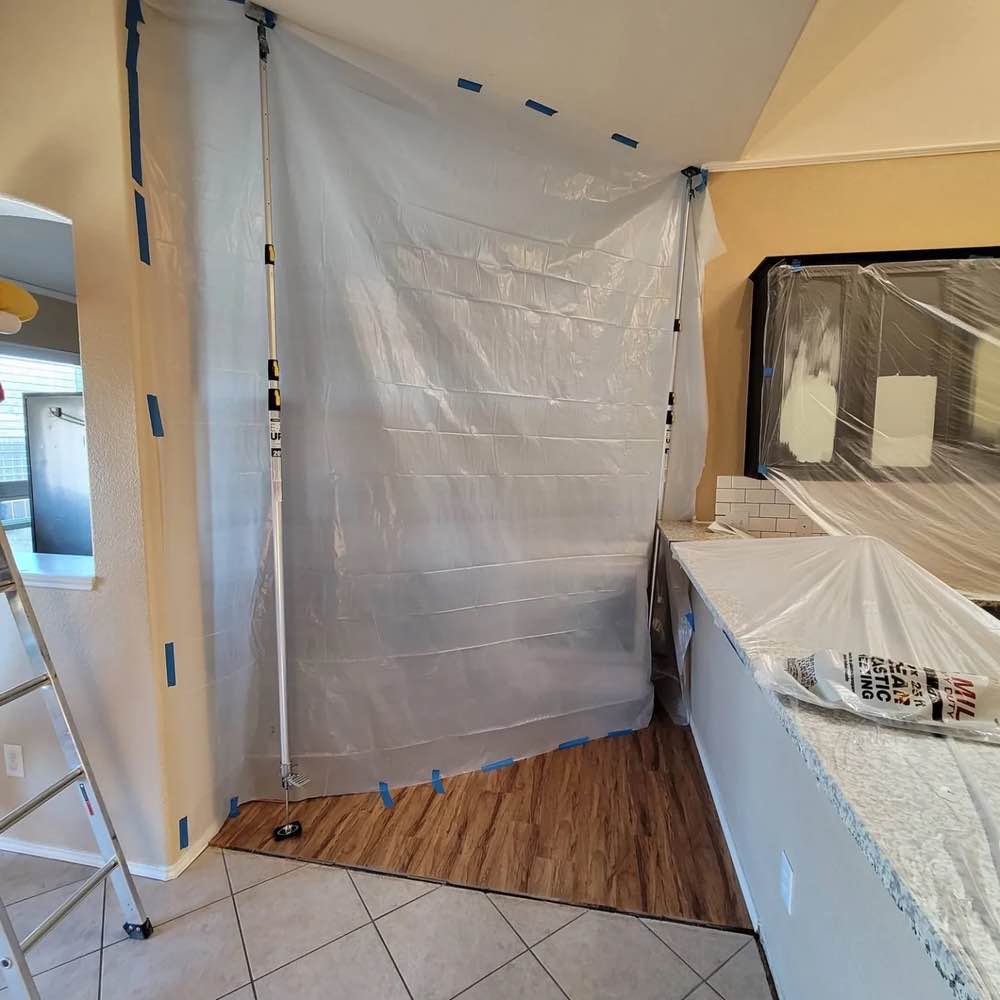 Prevent Dust-Related Health Problems
---
When tile, wood, or vinyl flooring is removed, traditional methods can create multiple pounds of dust. That dust can infiltrate the air you breathe within your home. Studies have found that breathing in these dust particles can cause harm to your overall health and even be fatal.
Silica is found in the dust from flooring, and exposure to it for long periods of time can result in serious diseases like:
Preventing these serious health problems can start with dust containment demo services in McKinney / Plano from Footprints Floors .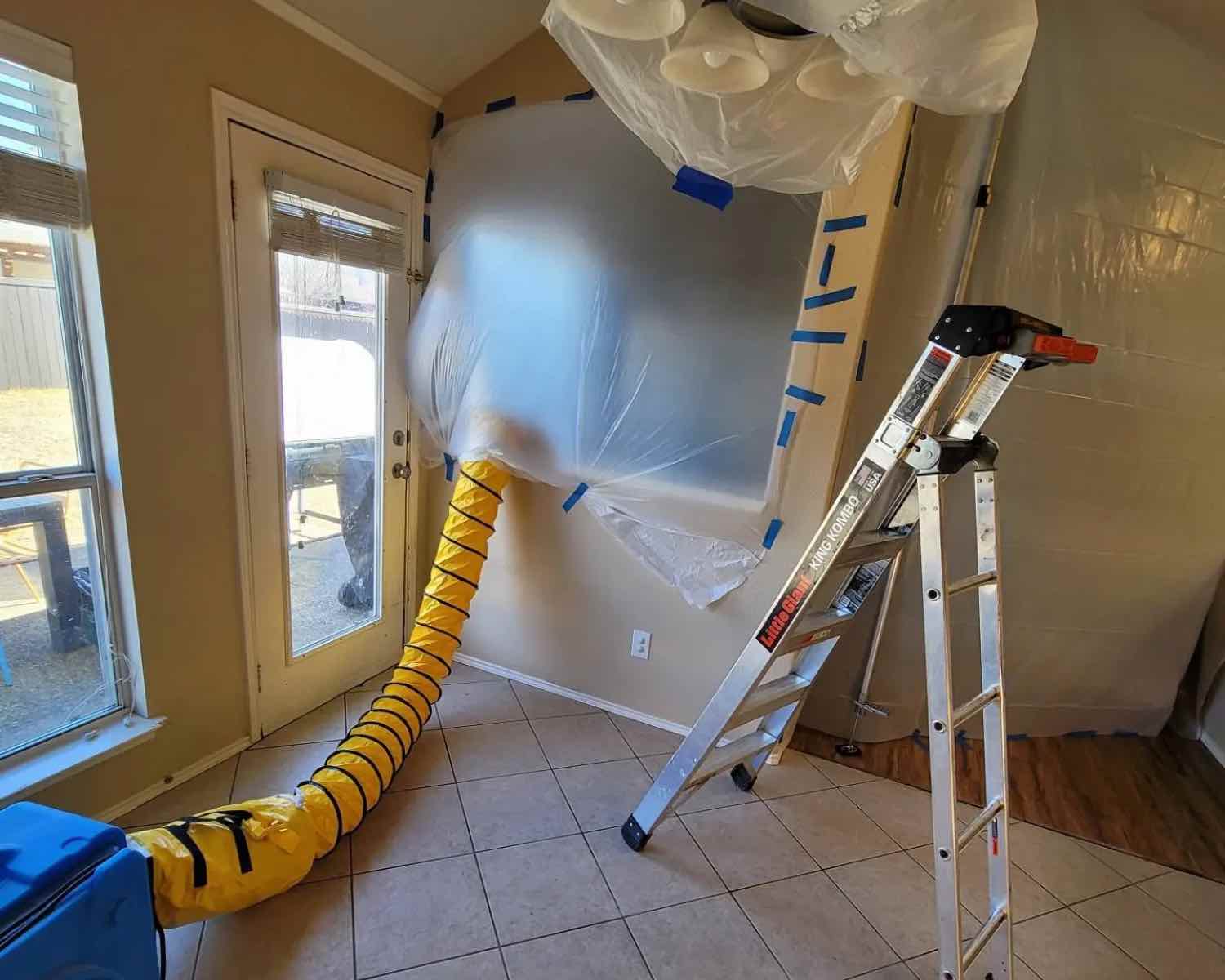 Save Extra Work and Budget
Once a traditional floor removal is complete, many people are still left with a large job ahead of them: cleaning up the pounds and pounds of harmful dust left behind. This can cause a strain on time and budget, since you'll have to either clean up all of the dust yourself or hire a professional service to get rid of the dust for you.
Additionally, dust containment floor removal methods are often even more affordable than traditional methods due to the cutting-edge equipment and more efficient, quicker completion of your project.
Great Floors & Great Impressions Are What We Are All About!
Schedule
Your Dustless Demo Services in McKinney / Plano From Footprints Floors Today!
---
Opting for Dustless Demo not only frees up your time and budget, but also protects the health of you, your family and visitors to your household. With efficient technology and cutting-edge methods, Footprints Floors is ready to provide excellent service on your floor removal job.
Footprints Floors prioritizes customer service and leverages only the best in dustless floor removal devices. Our dust-free process begins with dust containment systems like plastic sheeting, floor protection film, and more to reduce the spread of dust from the work area.
Then, we leverage dust extractors with HEPA certified filters to remove as much harmful dust as possible before it enters the air in your home. In addition, our air scrubbers and negative air machines are equipped to filter out any dust and debris that does reach the air in your home. This thorough approach ensures that the process of removing your flooring does not negatively impact the cleanliness of your home or the quality of your air. Plus, our methods leave your concrete smooth and ready for your brand new flooring choice!
Footprints Floors is dedicated to providing superior service for all of your flooring needs. We cannot guarantee 100% dust-free demolition. Schedule your free estimate today!