Call To Schedule
or submit your information below
Submit your basic information below, and we will contact you to schedule your free in-home estimate!

Call To Schedule
FREE In-Home Estimate
Premier Staircase Flooring Installation
Huntington Flooring Installation For Stairs From Top Industry Professionals
---
Staircases are usually located in central areas of the home and experience high traffic, overtime they can begin to show signs of wear and tear. A beautiful staircase is highly desirable, so much so that it can be the selling point when buying a home. If you are wanting to sell your home or are looking to obtain that gorgeous staircase for yourself, Footprints Floors has you covered. If you are ready to get your project going, we can come give you an estimate for flooring for your stairs in Huntington or the surrounding area.
Great Floors & Great Impressions Are What We Are All About!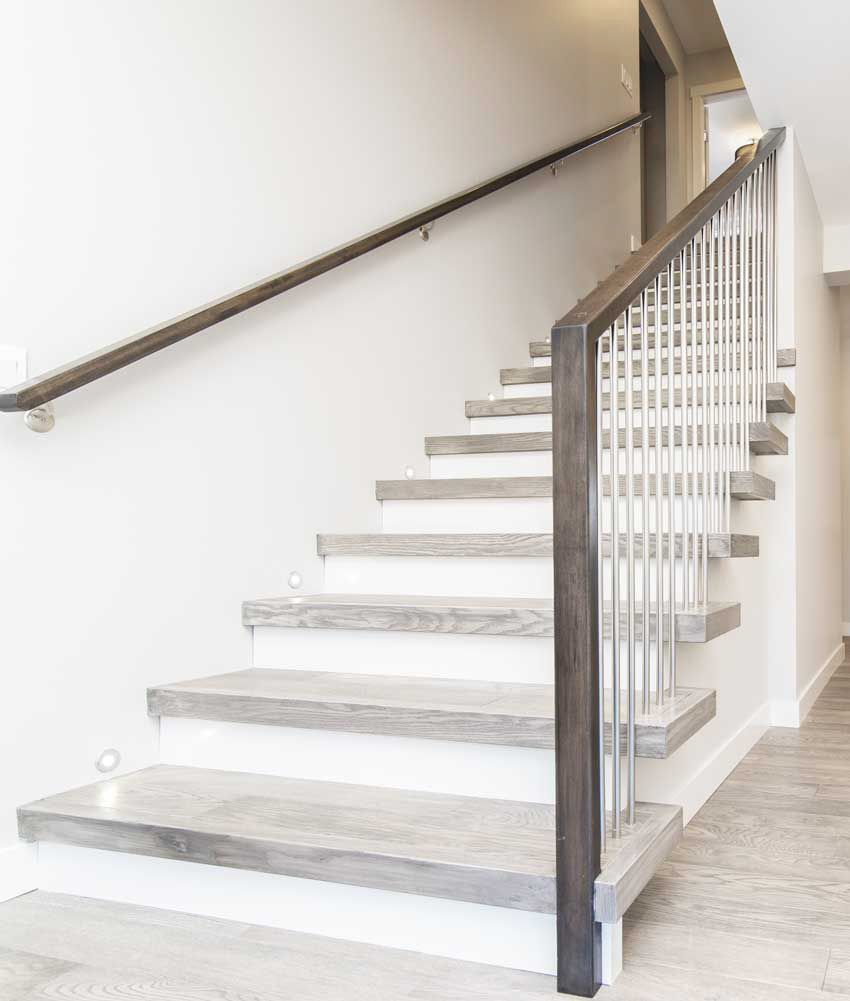 Your Stairs


Revitalized

Remodeling, refinishing or refacing your staircase can completely change the entire feel and look of your home. Footprints Floors has over a decade of experience in revitalizing staircases through repairing and refinishing stair treads and risers, updating stain color, changing out carpet to hardwood and more. Our wood stair flooring services in Huntington are simply unmatched!
Schedule
Your Staircase Floor Installation Today
---
For all stair flooring installation services in Huntington, Footprints Floors is your qualified local professional. Give us a call today for more information about our Huntington stair flooring installation services.
Covering everything from design tips and where to purchase your material to installation and clean up, our team helps increase the value of your property with amazing new staircase floors. Contact us today to request a free estimate!
Get a Free Estimate Today!