Do you have scratched, worn, and unsightly floors? From hardwood to vinyl, Footprints Floors can take care of floor refinishing in Omaha. Hardwood floors can be brought back to life with a simple sanding and waxing, vinyl can be buffed and polished, even cracks in tile flooring can be easily repaired. A damaged floor doesn't always necessarily mean a reinstallation is necessary. If you are unsure whether your floor is salvagable or not, simply give Footprints Floors a call. We can assess the state of your floor and help you determine if floor refinishing is possible, no matter the type of flooring you have.
As the leading flooring contractors in Omaha, Footprints Floors is your trusted local expert in installation, repairs, and refinishing. Our hand selected subcontractors have years of experience with various types of flooring and we offer top quality construction. From demolition to cleanup, our service is all inclusive. We will be in and out in no time and we will leave you with the beautiful floor you've always dreamed of. Contact us today for a free estimate on your installation or refinishing project. When it comes to flooring contractors in Omaha, Footprints Floors is leading the industry.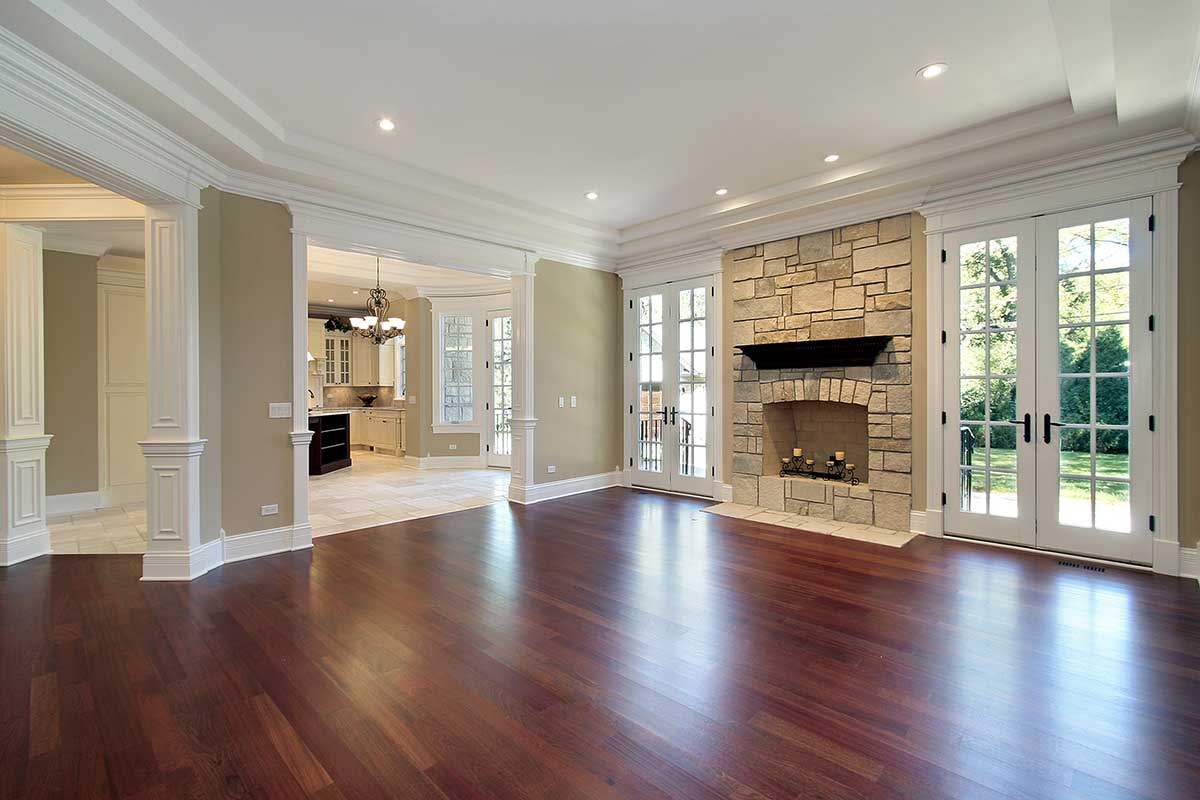 Great Floors & Great Impressions are What We are All About!