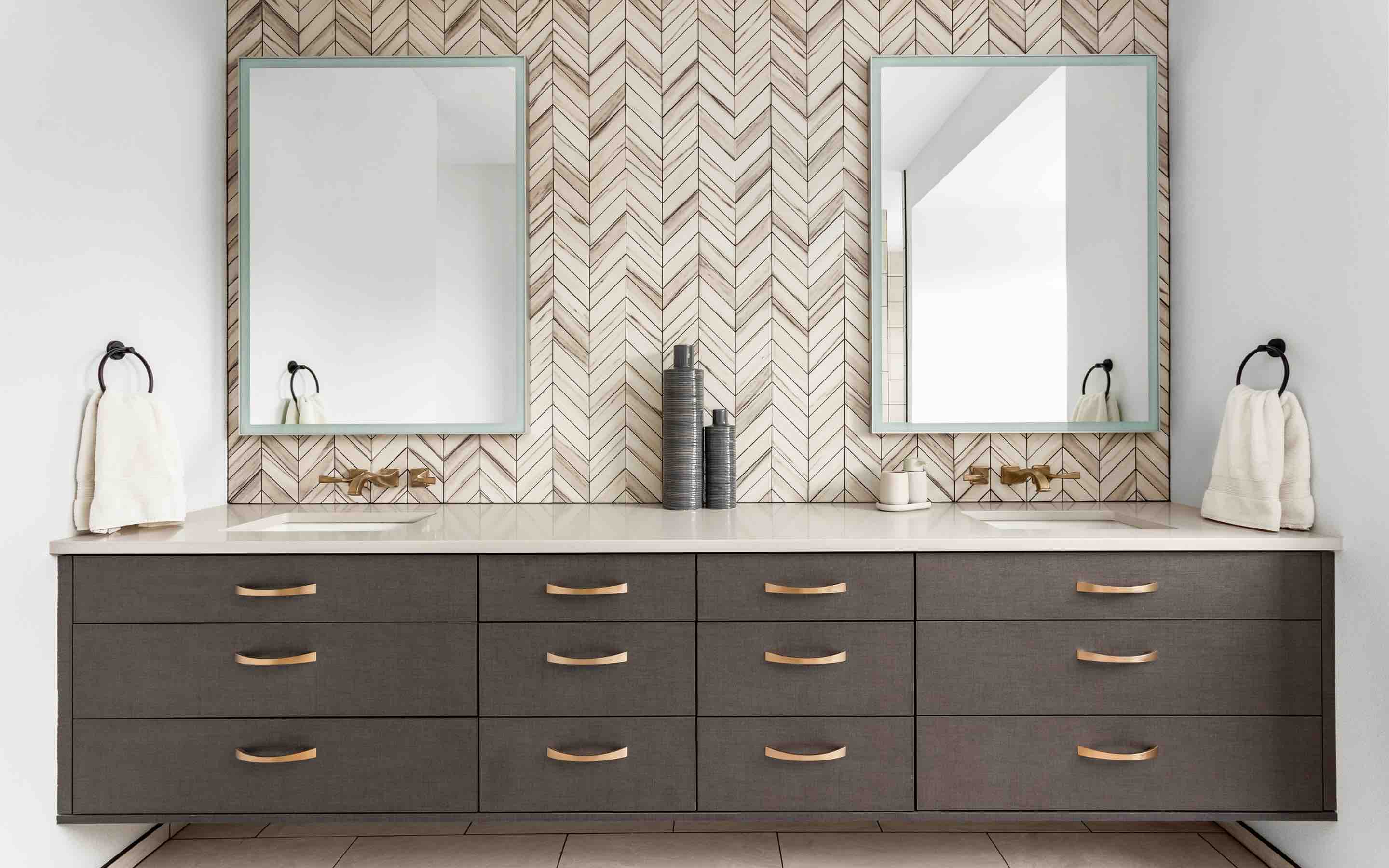 Posted on Dec 13th 2022
Modern Tile Ideas for 2023
With 2022 coming to an end, it's the perfect time to jump on modern tile trends for 2023 to refresh your home. Some warm–toned and inviting tile could make your entryway dazzle, while your guest bathroom can feel brand new with an intricate tile design. The possibilities are endless!
Whatever you have in mind, Footprints Floors keeps up with the latest trends to ensure your home is always up to date. For all of your tiling needs in 2023, call Footprints Floors in Decatur for a free estimate on your next project! Read on for some of the hottest modern tile trends we expect to see next year.
---
Wood–Look Tiles
If you love the look and feel of natural wood floors but prefer the durability and practicality of tile, you're in luck! Wood–look tiles are the answer. Bring the warm and cozy feeling of wood into your bathroom or kitchen with more durability and less maintenance. Additionally, the long–format of wood–look tiles means they can be laid in captivating patterns to create even more personality.
Terrazzo Tiles
Terrazzo tiles have been around for a while and are back in the spotlight! We love their delicate decorative speckled designs that are simultaneously trendy and timeless. You can choose neutral colors that go with anything or bold colors like stark black or ocean blue! No matter what colors you choose, terrazzo tiles will look fantastic and become a breathtaking part of your room.
Patterns and Designs
Simple patterns and designs are classics for a reason. But because they're well–loved, you tend to see them everywhere, and they can start to feel overused. If you want something fresh for a renovation, try a patterned tile or lay tile with an intricate design! Geometric patterns like hexagons, chevrons, herringbones, and more will rise in popularity for homeowners in 2023. They're eye–catching, classy, and can complement any room style.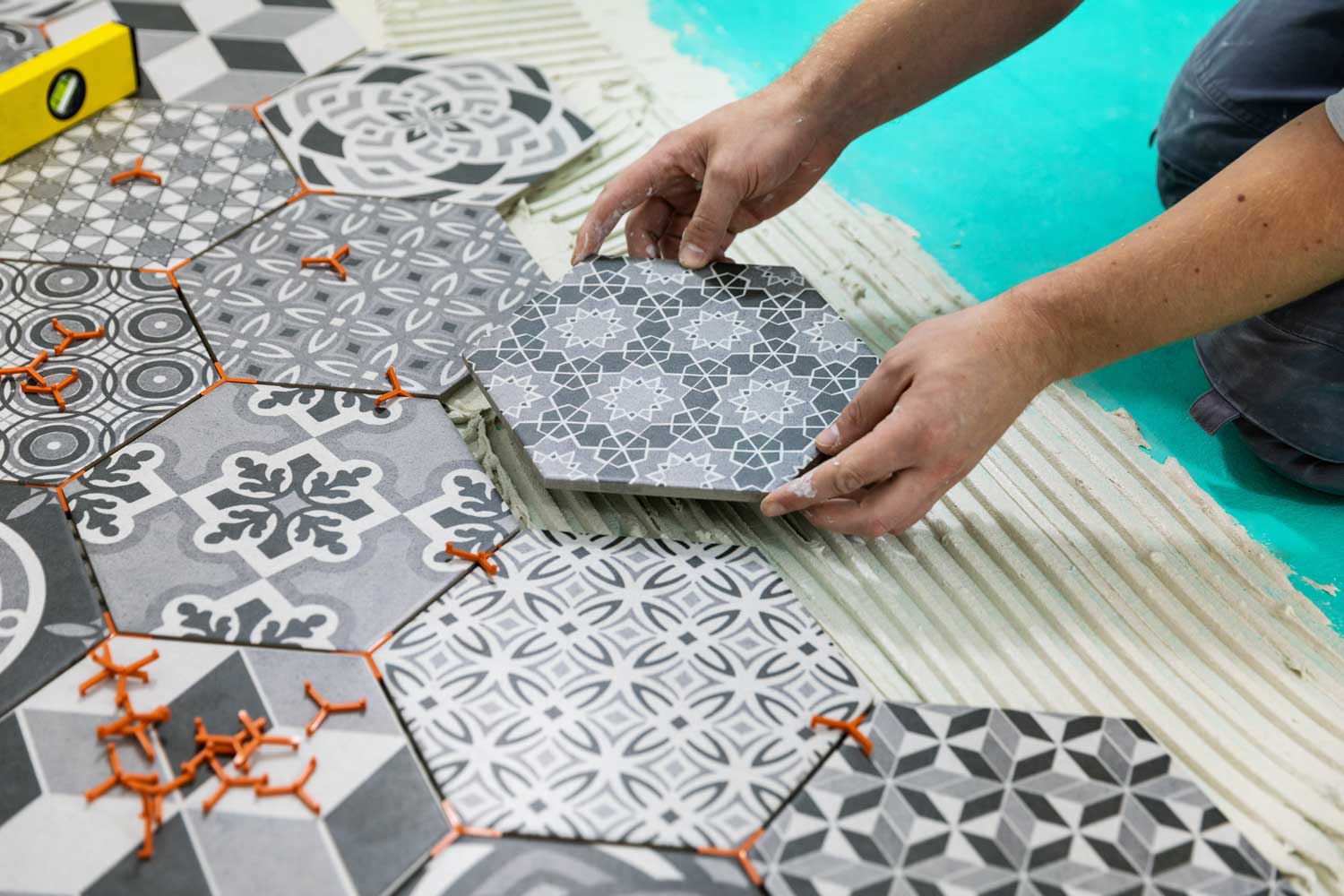 Contrasting Colors
If you want your tiles to become a central part of your bathroom, kitchen, or mud room's aesthetic, try implementing contrasting colors. Bold contrasting colors like black and white, turquoise and copper, or emerald green and gold will make your space feel enchanting and unforgettable. Try using contrasting colors with a simple design or an intricate pattern to add an additional "wow" factor.
Texture
Texture in tiles is a trend we predict will rise in 2023 and stay around for a long time. You can implement texture using a natural stone tile with grooves and divots or little tiles in a patterned design that creates a fantastically textured feel. Implementing earthiness with texture in your tiles will make your space feel warm and stylish.
Large Format Tiles
Tiles 12 inches and larger (sometimes up to 36 inches) are considered large format tiles. These tiles are an excellent choice for a new build or renovation because they make a space look bigger and more modern. Large format tiles also have fewer grout lines, meaning fewer spaces for grime to build up, which makes maintenance easier.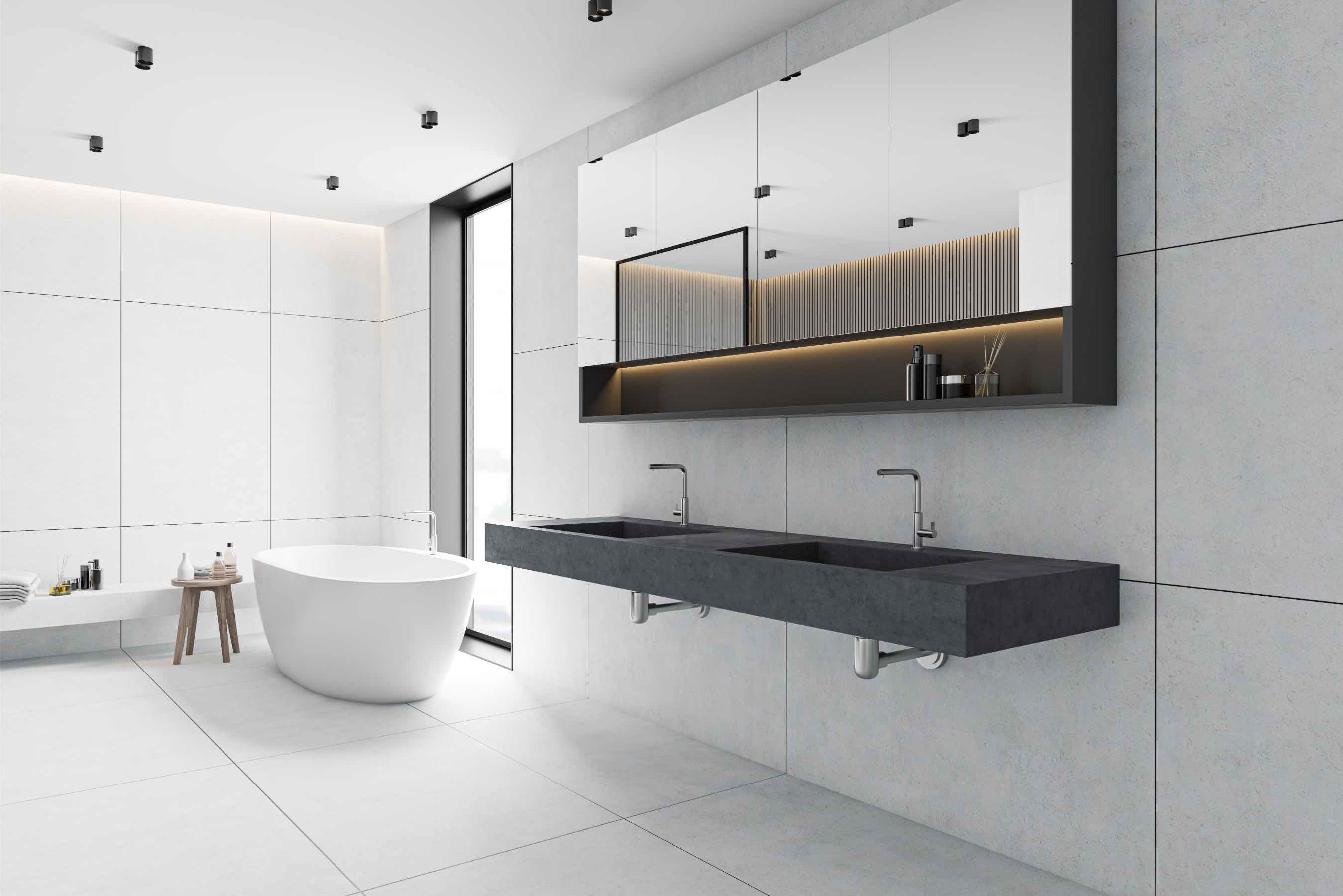 Whatever your style, one of these 2023 tile trends is sure to match. Once you've chosen the space you want to update, and the tile you want to update it with, Footprints Floors in Decatur will provide a free estimate for your project. We provide high–quality, professional installation and have the experience with tile installation you and your project need. Call today!