Call To Schedule
or submit your information below
Submit your basic information below, and we will contact you to schedule your free in-home estimate!

Call To Schedule
FREE In-Home Estimate
Premier LED Cure Refinishing Services
From Top Industry Professionals in Livonia / Farmington Hills
---
When you notice that your hardwood flooring doesn't have the same vibrancy it used to, it's time to weigh your refinishing options. One particularly efficient and beautiful option is LED cure floor refinishing in Livonia / Farmington Hills. Learn about this type of hardwood floor refinishing and call Footprints Floors to schedule an appointment today!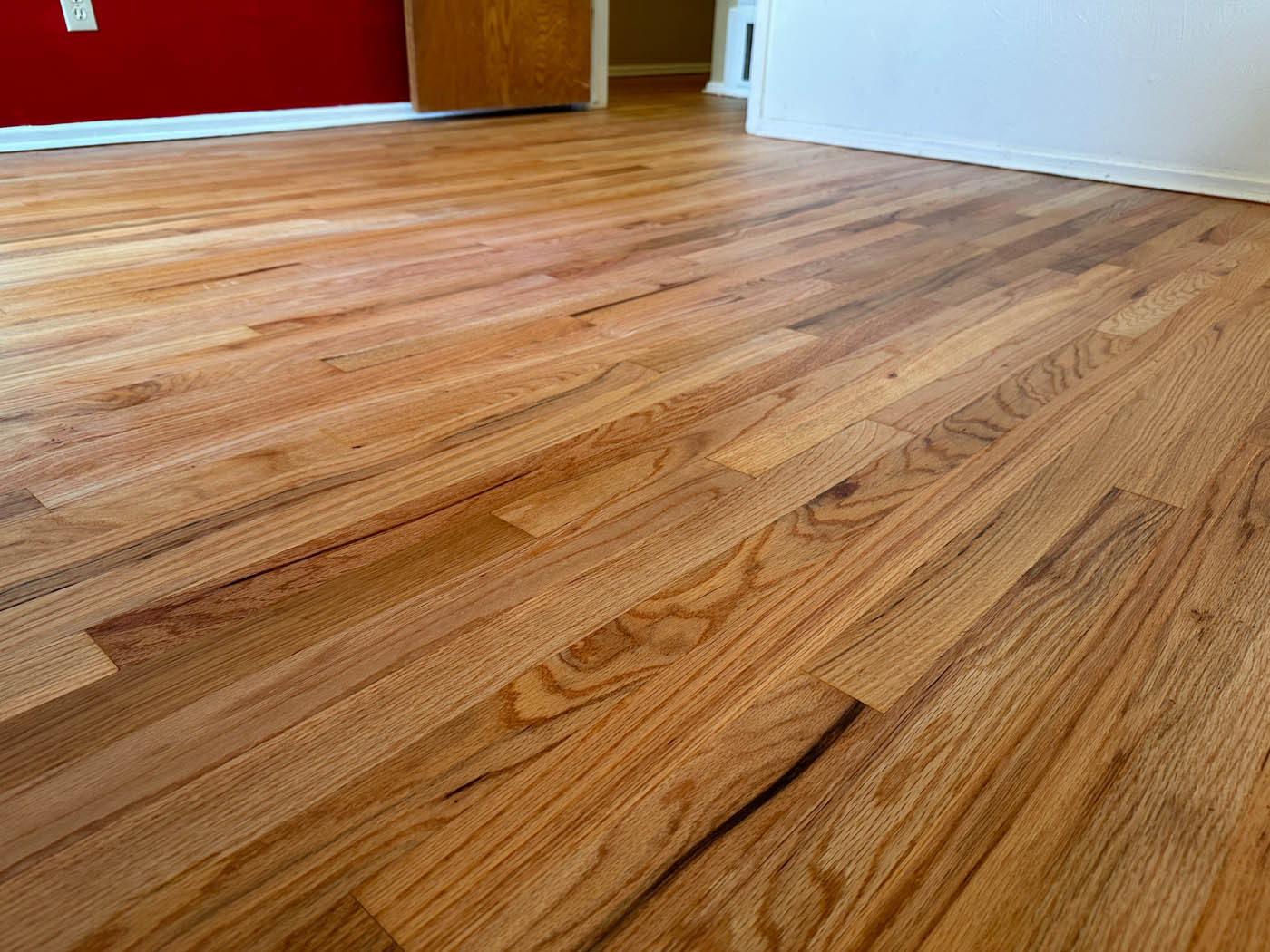 What is LED Cure Floor Refinishing
Flooring professionals at Footprints Floors utilize LED Hardwax Oil to refinish hardwood floors and restore them to their original beauty with minimal downtime. While other refinishing methods can take up to two weeks to cure, disrupting the flow of your home and your furniture placement, this oil cures instantly with the application of LED light.
This protective finish is made up of various waxes, resins, additives and oils to make an exceptionally durable and fast-curing oil. Professional LED cure refinishing services in Livonia / Farmington Hills are a great fit for all types of wood and help preserve the beautiful textures and colors of the original wood.
How Does it Work?
LED cure floor refinishing with Footprints Floors Metro Detroit involves the following steps:
Sanding. First, sanding is a crucial step in the LED hard wax oil application, ensuring a smooth and even surface for optimal adhesion and a flawless finish.
Oil application. Our flooring professionals apply a specified amount of oil to the hardwood floors
Distribution. Trained and qualified contractors use an orbital sander or similar tool to spread the oil evenly across the floor's surface.
Curing. The last step is what makes this type of floor refinishing unique! Instead of enduring long waiting periods while the hardwood floor cures, the Footprints Floors team will move a special LED light across the finish for a few seconds per area, instantly curing the LED hardwax oil.
Smoothing and additional coats. The flooring team will repeat the process above a few times to ensure the correct thickness of the refinishing is applied. They will also check that every section of the flooring is smooth and uniform, pausing to sand down irregular areas or adding oil where needed.
This fast and reliable method for floor refinishing will leave your hardwood floors looking more beautiful than ever. The oil brings out the richness and depth of every color of the wood and keeps it protected for years to come.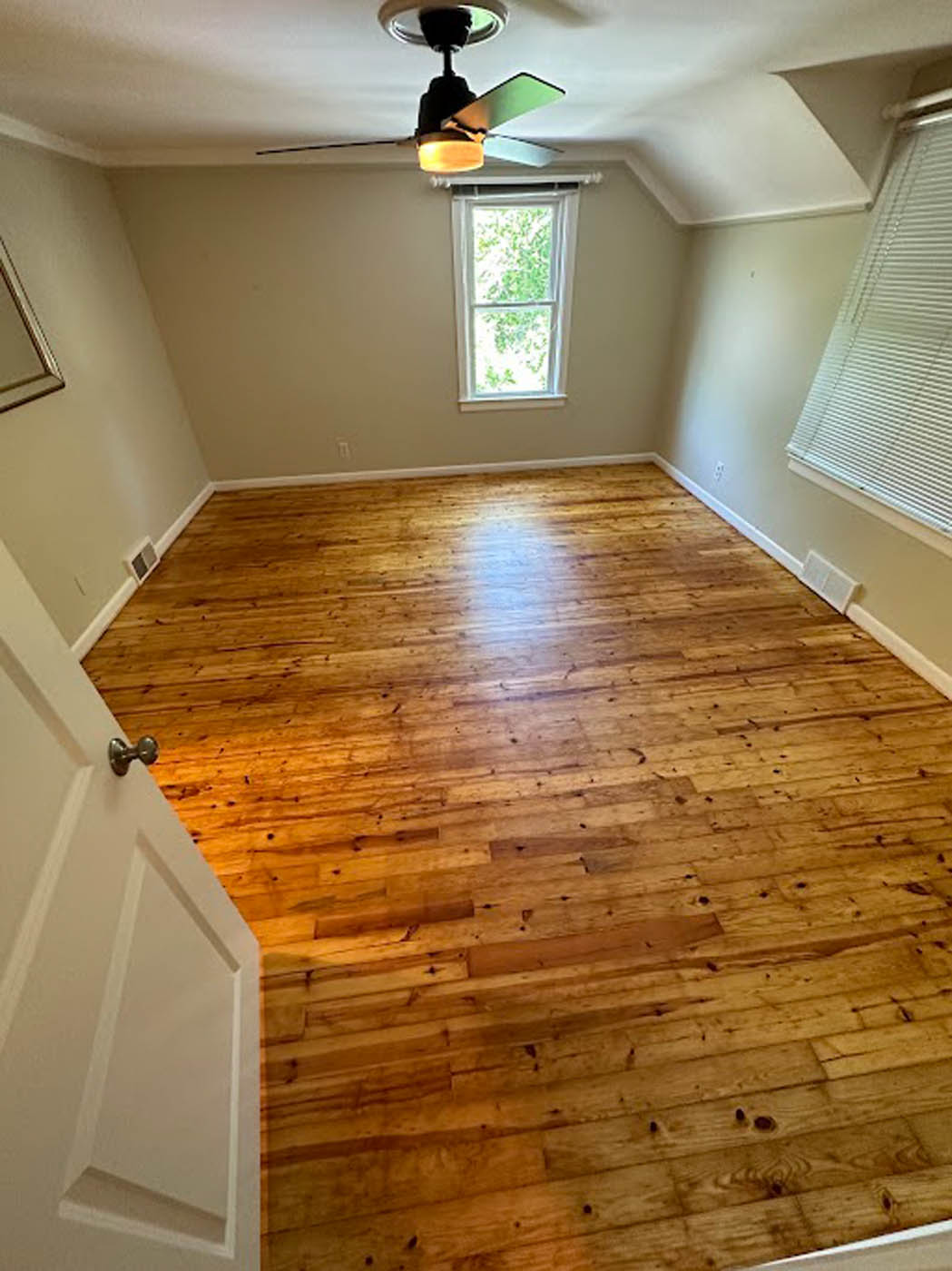 Great Floors & Great Impressions Are What We Are All About!
Work With The Best
LED Cure Floor Refinishing in Livonia / Farmington Hills
---
Bringing in top flooring professionals in Livonia / Farmington Hills is essential to enjoy the best possible results from this refinishing oil. Footprints Floors is a family-founded company dedicated to quality and customer service. At Footprints Floors, all team members are qualified, registered contractors with the experience and skills to provide the best possible results.
Ready to protect and revive your hardwood floors with professional LED cure refinishing services? Schedule your free estimate today!
Get a Free Estimate Today!