Call To Schedule
or submit your information below
Submit your basic information below, and we will contact you to schedule your free in-home estimate!

Call To Schedule
FREE In-Home Estimate
Premier Tile Installation
From Top Industry Professionals in Richmond
---
From tile flooring and wall tiles to backsplashes and decorative accents, tile is a versatile product that can make a big difference in your home. It's also notorious for being tricky and messy to install, with special tools and expertise needed to make it look its best. If you've been searching for tile installation in Richmond , Footprints Floors has the tile expertise you need!
Durable enough to last a lifetime, tile flooring offers a much wider variety of colors, textures and designs than hardwood. There is a tile pattern for every type of style, from modern or classic to contemporary. Tile is a premier material when it comes to durability, aesthetics, maintenance and cost. Plus, it is considered one of the most environmentally friendly solutions for flooring in your home. Learn more about our tile installation services by scheduling your free estimate today!
Cost-Efficient
---
While tile is not the least expensive flooring option, it is certainly more affordable than most hardwoods. For price-conscious homeowners, tile can be a great option for kitchens, bathrooms and even bedrooms.
Long-Lasting
---
Tile flooring is usually made from ceramic or porcelain and is glazed to protect from stains, scratches, and wear and tear. If your home receives a lot of foot traffic, a tile floor is guaranteed to last decades. While strong impact can crack tiles, they can be inexpensively replaced.
Cooling
---
For homes in hotter climates, tile is essential. The surface of tile stays cool even on the hottest days of summer, allowing homeowners to keep utility bills low.
Beautiful
---
While hardwood may be classic, tile is simply stunning. The patterns, colors and textures available in tile are unmatched by hardwood. For those who want to make a statement with their flooring, tile is the way to go.
Easy To Maintain
---
One of the biggest benefits to homeowners when it comes to tile flooring is care and maintenance. Tile is water-resistant, is great for humid climates, and does not stain easily. Dirt and dust do not stick to tile, making it a great choice for those with allergies. Simply sweep and mop up any debris, and your tile floor will look brand new!
Transforming Your Home
---
Another benefit of tile is that it can transform the feel of your space. Glass tile is reflective, and if your area has a good source of light, the reflection of the light will make the room appear larger.
Great Floors & Great Impressions Are What We Are All About!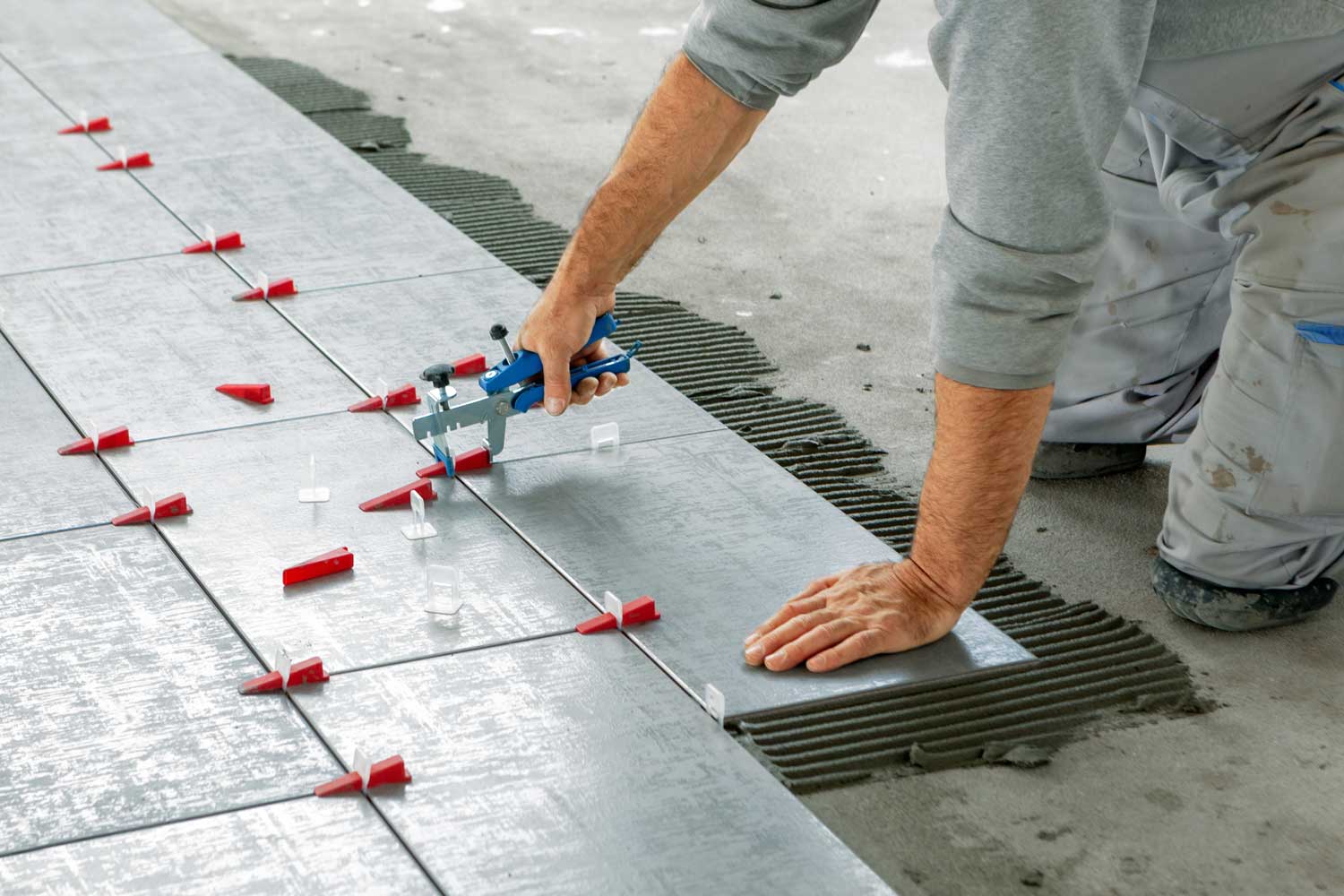 Should You


Install Tile Yourself?

The act of laying tile itself seems easy. But cutting it with precision and laying it well can be difficult. On that note, it may make more sense to hire professional tile installers in Richmond rather than to tackle the job yourself. One major problem for DIY-ers is that it is difficult to reverse tile work, should you make an error.

At Footprints Floors, we can help you make your dream home a reality. Simply choose your preferred tile, purchase the grout, and schedule an installation with us. We take care of everything from demolition and sub-flooring to the final tile installation, waxing and clean-up.
Choosing Between

LVT or LVP
---
Vinyl has been a popular flooring choice for homeowners for many decades. With the ability to mimic the appearance of nearly every flooring type, vinyl offers homeowners a chance to install their dream floor on a budget.
While traditional vinyl flooring is still one of our top services, both luxury vinyl plank (LVP) and luxury vinyl tile (LVT) technologies have risen in demand due to their improved function and appearance. Both LV types are very suitable to use in any room of your home; although LVT is more popular in bathrooms and kitchens.
Compared to traditional tile flooring, LVT is built to stand up to daily wear and tear and can be even more durable than traditional tile flooring. The thickness of multiple, fused layers offer durability while protective top layers are water and stain resistant. Sweeping, mopping, and gentle cleaning is all that is needed to keep LVT in tip top shape.
While LVT is great for budget conscious homeowners, Footprints Floors helps you save even more by eliminating showrooms and inventory, enabling us to pass those savings on to our happy customers. Simply choose and purchase your preferred LVT flooring and call to schedule and installation with us. Our craftsmen pay close attention to detail, ensuring you're left with the beautiful floor you envisioned when purchasing your LVT. Contact us today to schedule a free estimate for luxury vinyl tile flooring installation near you.
LVP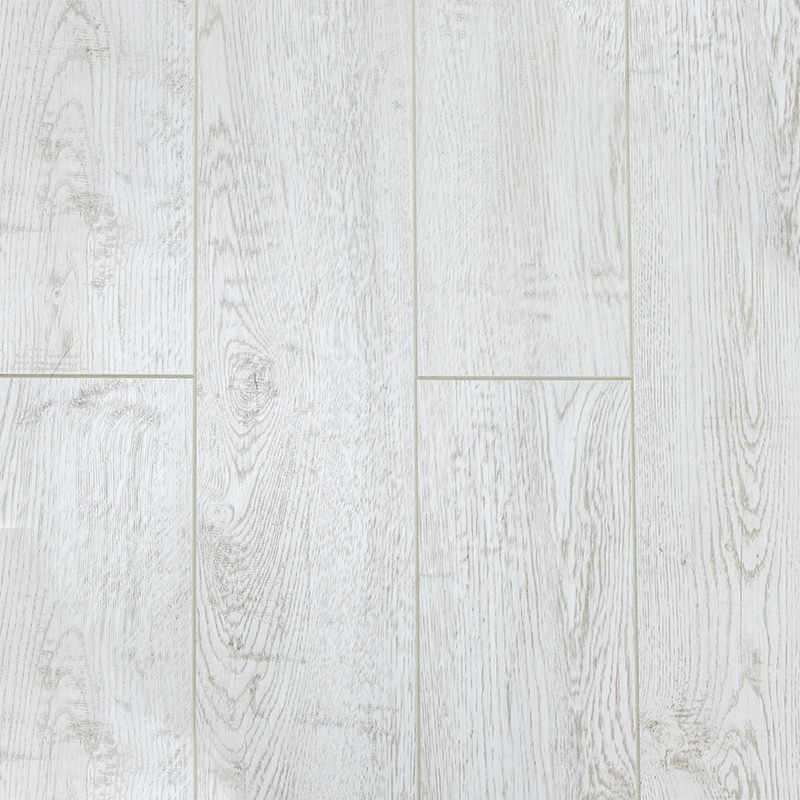 Luxury vinyl plank (LVP) is a great option for those who want the appearance of hardwood flooring or stone slabs.
LVT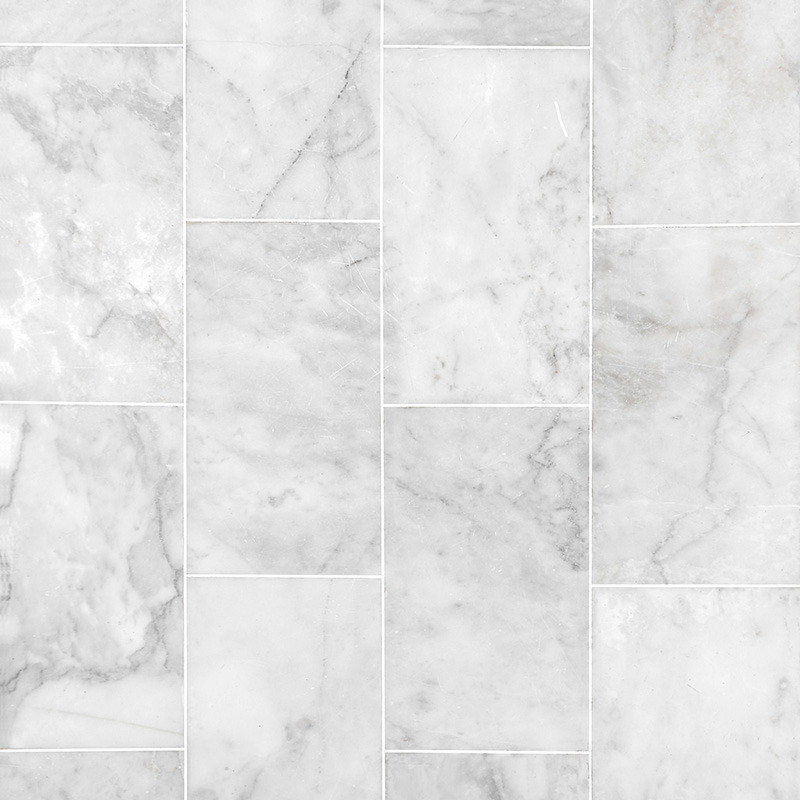 Luxury vinyl tile (LVT) is designed to look like ceramic tile and fits together in a variety of designs.
Tile Repair


In Richmond

Tile flooring is a beautiful, timeless statement. It keeps your home cool in the summer and is an easy to clean option for kitchens and bathrooms. With unique, intricate designs, the style options for tile are endless. While tile is one of the more durable flooring options, it is still prone to damage, particularly with age. If you have scratched or cracked tiles, do not despair.
The Footprints Floors


Difference

Tile repair is often quick and simple because often only a few tiles are damaged or loose. As a homeowner, it is important to know your options. Our expert Richmond tile installation contractors will assess the current state of your floor and help you decide on whether repair or new installation is necessary. We will never sell you on replacement unless absolutely necessary. In fact, many customers call us looking for replacement and find out that they only need repair. As your trusted Richmond flooring contractor, our goal is to offer you a better looking floor for less. Don't waste any more time on a "Richmond tile repair" search - Footprints Floors is your answer for tile installation, tile repair, and tile replacement services.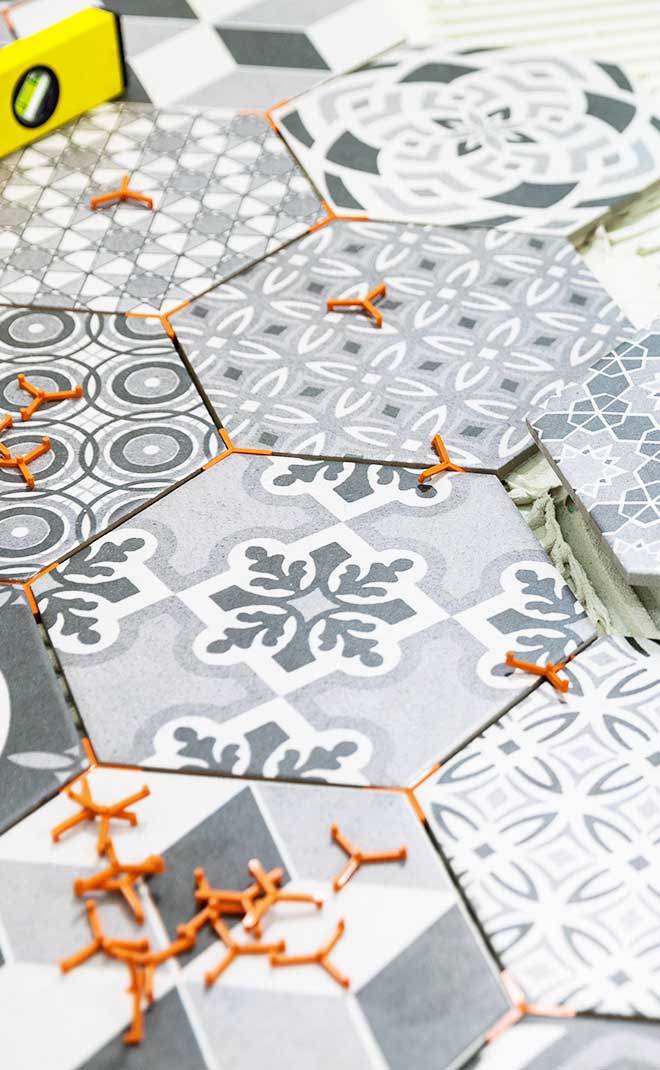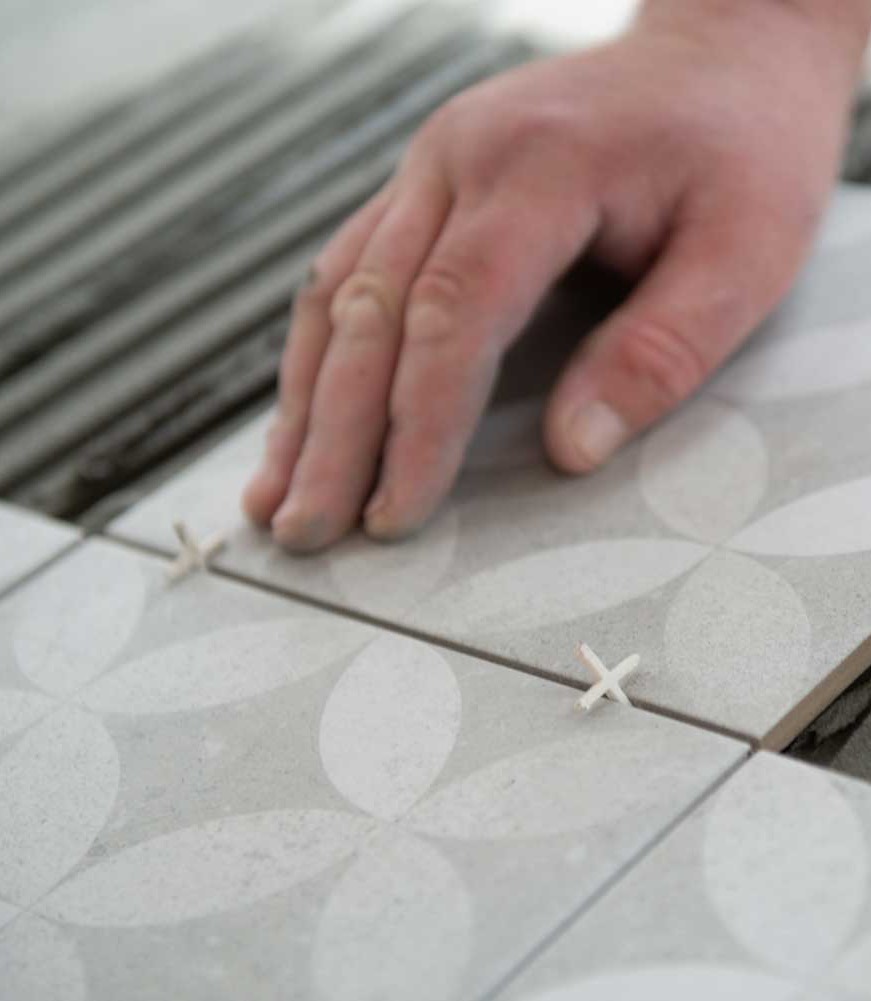 Want to Learn More About Tiling Installation?
Schedule
Your Tile Installation in Richmond Today
---
For all tile installation services in Richmond, Footprints Floors is your qualified local flooring professional. Give us a call today for more information about our Richmond tile installation services.
Many people find our site by searching "How do I find a tile installer?" and Footprints Floors is often at the top of the tile installers list. We strive to be the highest rated tile installation company in Richmond. Footprints Floors is your trusted local flooring contractor. From repairs to installation, we offer the best services and lowest prices for the quality you receive. Covering everything from design tips (where to purchase your material) and installation to clean up, our team helps increase the value of your property with amazing new tile floors. Contact us today to request a free estimate!
Get a Free Estimate Today!