Hardwood Refinishing Service
Hardwood floors are timeless, aesthetic flooring options that are made to last, however they do require occasional refresh to maintain their classic beauty. At Footprints Floors we specialize in hardwood floor refinishing in Richmond to restore your timeless hardwood to its former glory. If your hardwood floors have visible wear, light scuffs, or surface damage it is the perfect time to refinish. We will have them looking like new and making great impressions in no time.
If the damage is deeper from moving furniture, large dogs, or years of wear we can help! Our flooring contractors specialize in restoring heavily damaged hardwood floors in Richmond including floors that are rough, have bare/ stripped wood or deep scratches and gouges. We will restore those gorgeous hardwood floors to that smooth finish and beautiful shine that you remember. Get ready to fall in love with your floors all over again.
Free Project Estimate Contact us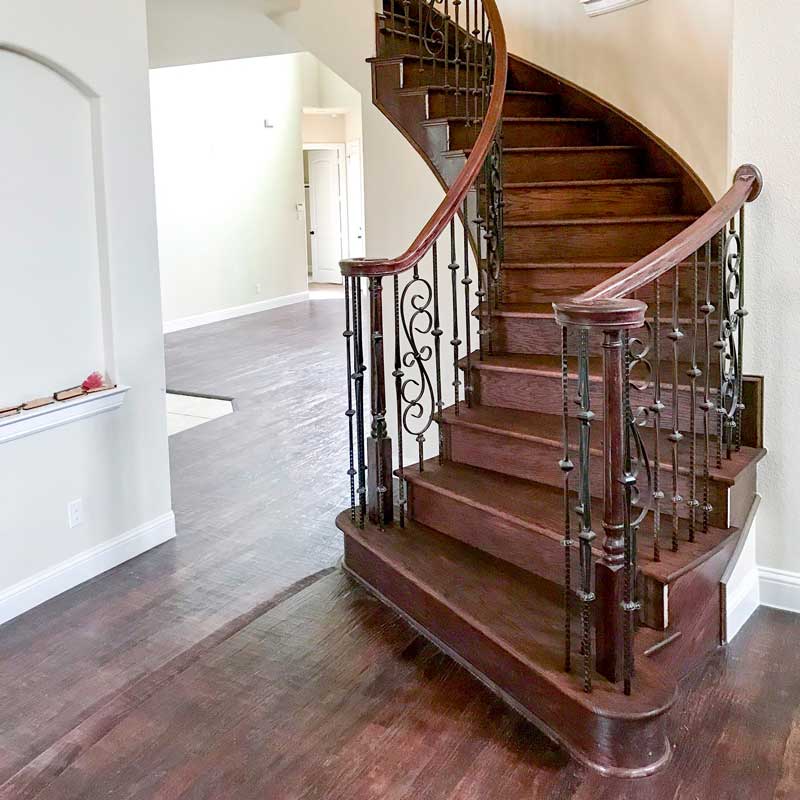 Great Floors & Great Impressions are What We are All About!