Port Royal Flooring Installation & Restoration
At Footprints Floors in the Port Royal area, we're a step above the rest! We are a one-of-a-kind family owned and operated flooring installation and restoration business. We have spent the past decade mastering the installation and restoration of hardwood floors as well as the installation of laminate, vinyl, stone and tile floors, backsplashes, staircases and baseboards.
From small repairs to large refinishing and installation projects, we specialize in hardwood floors in Port Royal and we pride ourselves on offering top quality workmanship at a fair price. One of the ways we keep our costs low (without compromising the quality of our services) is by completely eliminating the need for any type of showroom—decreasing our overhead, logistics, and staffing requirements and passing those savings directly onto you, our valued customers. For your next flooring project, make sure to impress with Footprints Floors.
Great Floors & Great Impressions are what we are all about!
Installation & Restoration in Port Royal
---
Customer Satisfaction
Footprints Floors is a one-of-a-kind residential flooring installation and restoration business. We offer high quality flooring installations and, with over a decade of dedication, we have quickly become the largest flooring contractor by striving to bring a higher level of customer service and sophistication to an industry where it was severely lacking. Our family-owned business is focused on customer satisfaction and quality results, all while passing savings on to you and yours through our low overhead model.
Great Floors & Great Impressions are what we are all about!

Financing Available
Footprints Floors offers homeowner financing through Joist. Joist provides the financing, and all payments for financed projects are handled through Joist, including financing application and payment to Footprints Floors for the project. If you are the customer, you will see a link to apply when you receive an estimate from us, and you can simply apply right from our estimate!
Giving Back & Veteran Causes
We are grateful for the sacrifice our servicemen and women make for our country. To show our appreciation, we donate a percentage of revenue to non profits and veteran organizations.
Best Flooring Installation Company
in Richmond
As the top flooring company in Richmond, we are happy to serve you. Our contractors have been praised by happy customers for providing the best flooring installation time and time again. We are proud to provide an end product that enhances the lives of our clients and the comfort of their homes. While quality craftsmanship is our top priority, customer care is a close second. We take the time to ensure every project is executed perfectly and on time.
We're also proud to say that we save money for Richmond homeowners. Our unique business model allows us to pass our savings directly to our clients, making dream home renovations a reality for more people. We believe that everyone deserves a home that is beautiful and comfortable. Thanks to our competitive pricing model, homeowners all around Richmond can afford the luxury of beautiful floors.
Free Project Estimate Contact us
Home Cities We Serve Services Our Work About Free Estimate Floor Restoration Floor Installation Room Visualizer Blog Contact Us Sitemap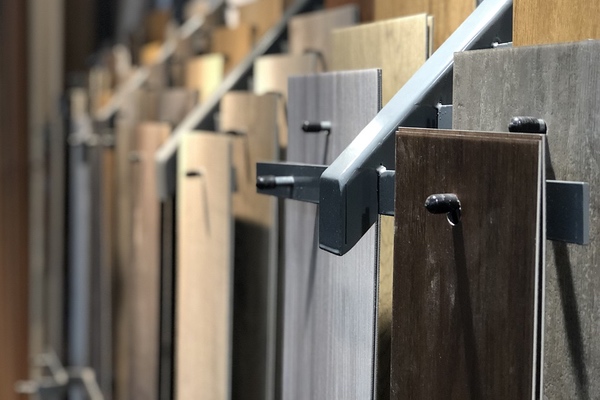 The Finest Hardwood Since 1911
---
If you are looking for the best in hardwood flooring products, we recommend Missouri Hardwood. Missouri Hardwood has been known for nearly a century for having carefully manufactured flooring from lumber harvested in the Missouri Ozarks and neighboring regions. Their hardwood quality and their attention to detail are second to none. Contact Footprints Floors to schedule an estimate which includes the finest Missouri Hardwood flooring products today!