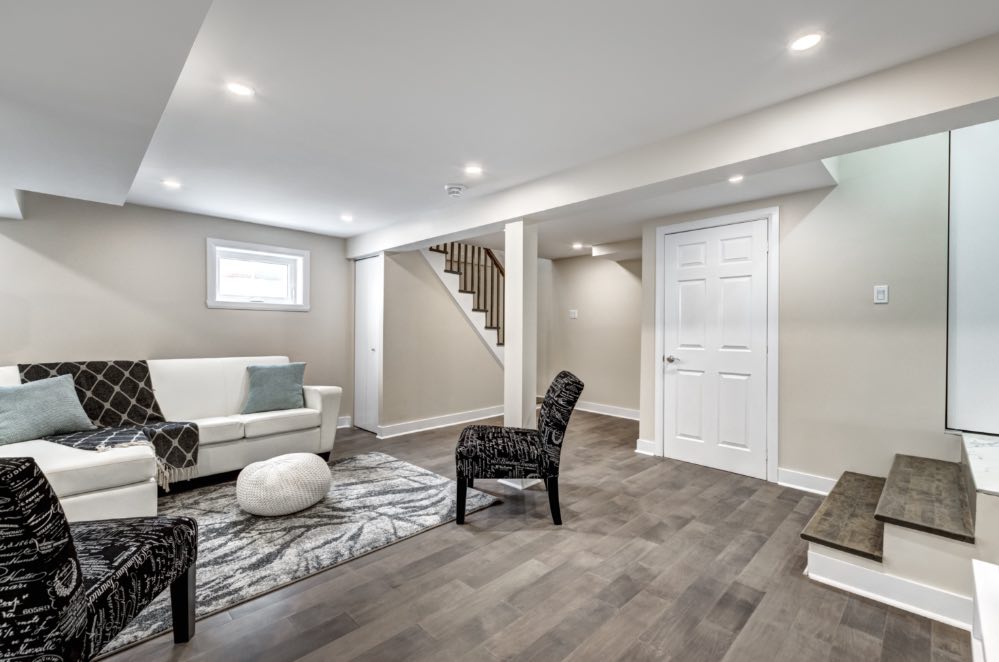 Posted on Mar 7th 2023
The Best Flooring Options for Basements
If you're finishing or remodeling your basement, choosing the flooring material is a crucial decision. The right flooring can go a long way to protecting your basement in case of water damage. Read on to learn more about basement flooring and the best options for your basement from the experts at Footprints Floors!
What Makes Basement Flooring Different?
When deciding on flooring material for your basement area, it's essential to keep in mind that the basement is more susceptible to humidity and accidents such as leaking or flooding. Choosing a durable and waterproof flooring option can save you hundreds of dollars if your basement suffers water damage. Remember that while hardwood and carpet are viable and classic choices for basement flooring, both are poor options for durability and water resistance.
The Best Basement Flooring Options
Choosing the best material to install in your basement can be intimidating. There are so many options to consider! Here's what you need to know about each type of flooring for your basement so you can make the best choice for your home.
Vinyl
Vinyl flooring is perhaps the safest option for basements. This type of flooring is composed of PVC, making it highly durable and waterproof. Vinyl is also uniquely versatile, as it comes in various colors and styles. You can get it in both plank and tile form to simulate traditional hardwood or tile flooring. If your basement receives much daily foot traffic, vinyl flooring is a reliable and budget-friendly alternative to hardwood and tile. It can hold its own against pets, kids, water damage, and daily wear and tear.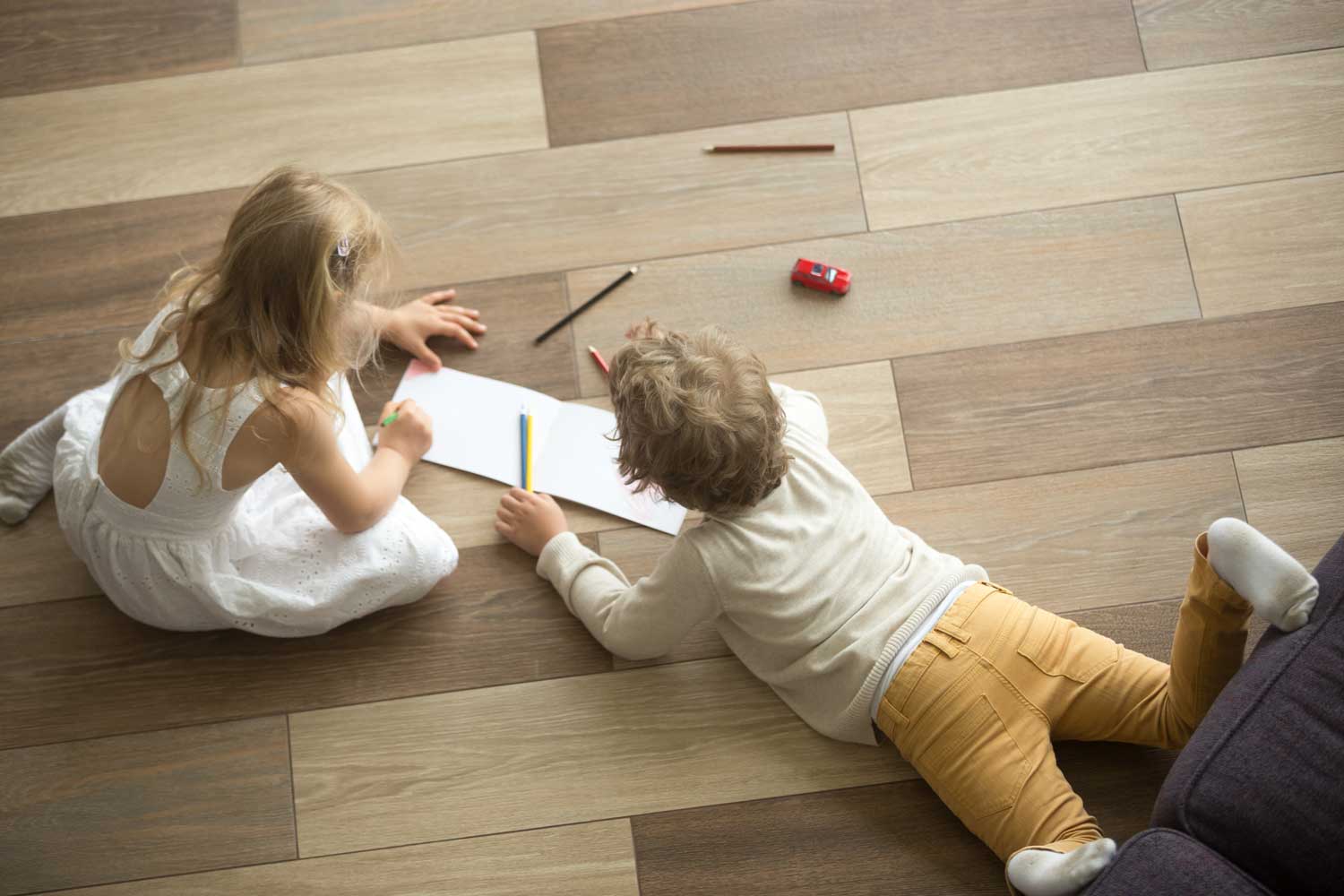 Tile
While tile is a more expensive and time-consuming option to install, it is both stain and water-resistant and adds a trendy touch to your space. If you're worried about the chill of installing tile in the basement, ensure your contractor puts down the basement subfloor during the installation process.
Laminate
Do you want the look of hardwood in your basement but need a more affordable alternative with a higher level of water resistance? Then laminate flooring is the perfect choice for your space. Laminate can resemble wood, stone, or even ceramic tiles at a fraction of the cost. It also has the advantage of being water-resistant or even waterproof, making it a more durable option for basements or any room with high humidity.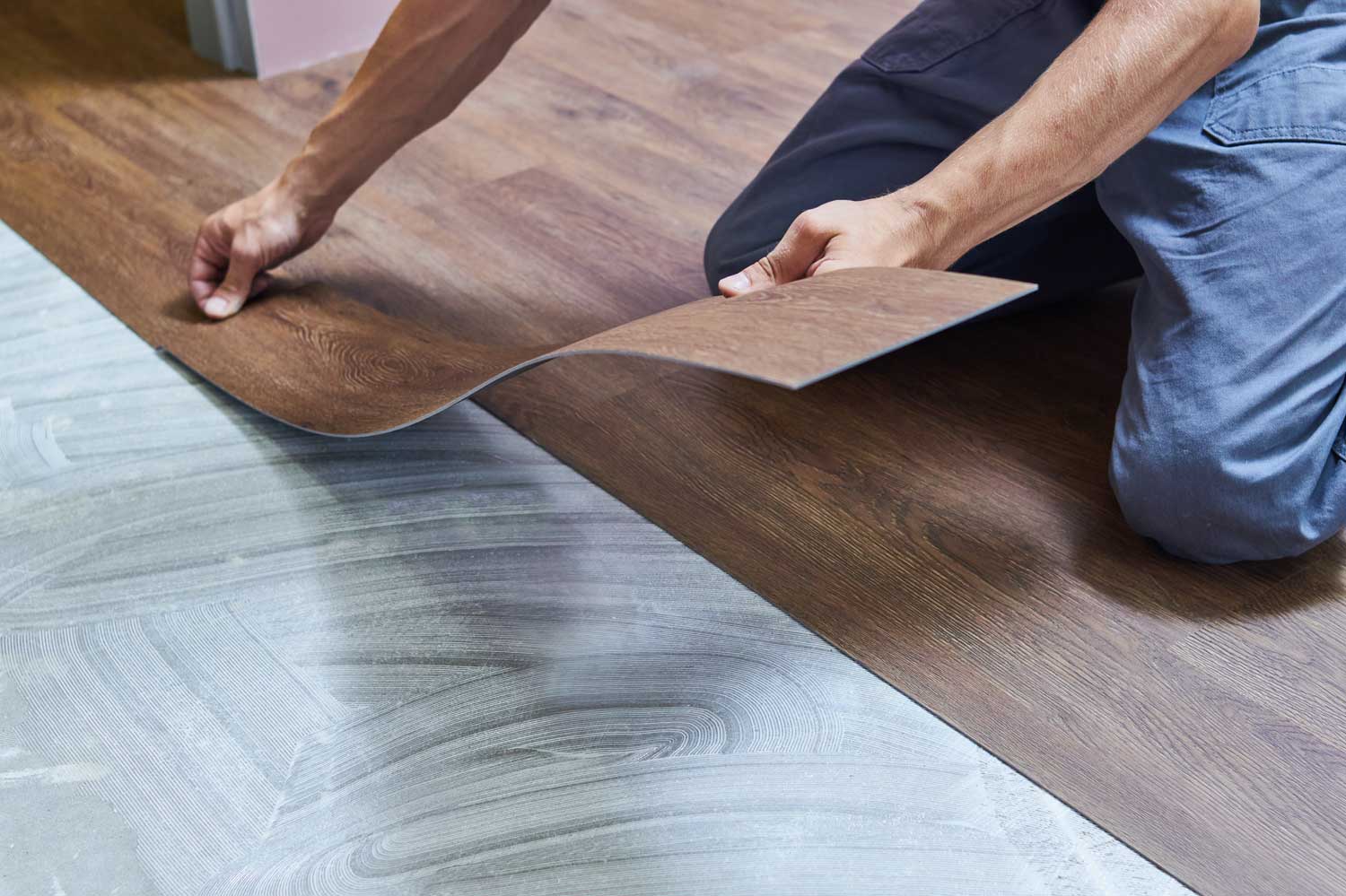 Epoxy
Epoxy is a great basement flooring choice if you're looking for a more industrial design in your space. This material is highly resistant to damage; once the epoxy is cured, it can even withstand some levels of chemical damage, meaning that it will hold up well against everyday use and possible water damage. Like tile, this material will be cooler to the touch and may require a basement subfloor during installation.
Contact Us Today
If you've been searching for basement flooring installation options in your area, Footprints Floors has the expertise you need! Our professional contractors are experts in every kind of flooring installation. They will handle every step of the process to ensure your basement flooring project goes smoothly. Give us a call today to receive a free estimate on your project!