Why Choose Footprints Floors

As Your Top Flooring Services Provider?
Highly Competitive Pricing
---
Because we run a mobile business model (our estimators, project managers and installation technicians come to you), we never need to spend money on expensive showrooms, non-essential employees, or storage space for flooring materials. This keeps our overhead costs extremely low...and we happily pass our savings on to you, the homeowner!
One-of-a-Kind Service with Integrity
---
At Footprints Floors, we ensure every customer receives a superior level of service. In addition to doing the little things that other companies won't, we provide options to the customers that our competition simply can't. In addition, we pride ourselves on being honest and serving our customers with integrity from start to finish.
Our Strong Local & National Reputation
---
We are a national brand with locations near you as well as across the country. Footprints Floors has worked hard for our brand's A+ rating with the Better Business Bureau and continually maintains excellent online ratings with Google, HomeAdvisor, Angie's List, Thumbtack, Yelp and more!
Get a Free Estimate Today!
Our Most Popular Flooring Services
---
We Are a One-of-a-Kind Business
At Footprints Floors, we're a step above the rest! We are a one-of-a-kind family owned and operated flooring installation and restoration business. We have spent the past decade mastering the installation and restoration of hardwood floors as well as the installation of laminate, vinyl, stone and tile floors, backsplashes, staircases and baseboards.
Top Flooring Installation Near You
From small repairs to large refinishing and installation projects, we specialize in flooring installation services and we pride ourselves on offering top quality workmanship at a fair price. One of the ways we keep our costs low (without compromising the quality of our services) is by completely eliminating the need for any type of showroom—decreasing our overhead, logistics, and staffing requirements and passing those savings directly onto you, our valued customers. For your next flooring project, make sure to impress with Footprints Floors.

Financing Available
Footprints Floors offers homeowner financing through Synchrony. Synchrony provides the financing, and all payments for financed projects are handled through Synchrony, including financing application and payment to Footprints Floors for the project. If you are the customer, you will see a link to apply when you receive an estimate from us, and you can simply apply right from our estimate!
Great Floors & Great Impressions Are What We Are All About!
Customer Satisfaction


We're a Step Above the Rest!

Footprints Floors is a one-of-a-kind residential flooring installation and restoration business. We offer high quality flooring installation and, with over a decade of dedication, we have quickly become the largest flooring contractor by striving to bring a higher level of customer service and sophistication to an industry where it was severely lacking. Our family-owned business is focused on customer satisfaction and quality results, all while passing savings on to you and yours through our low overhead model.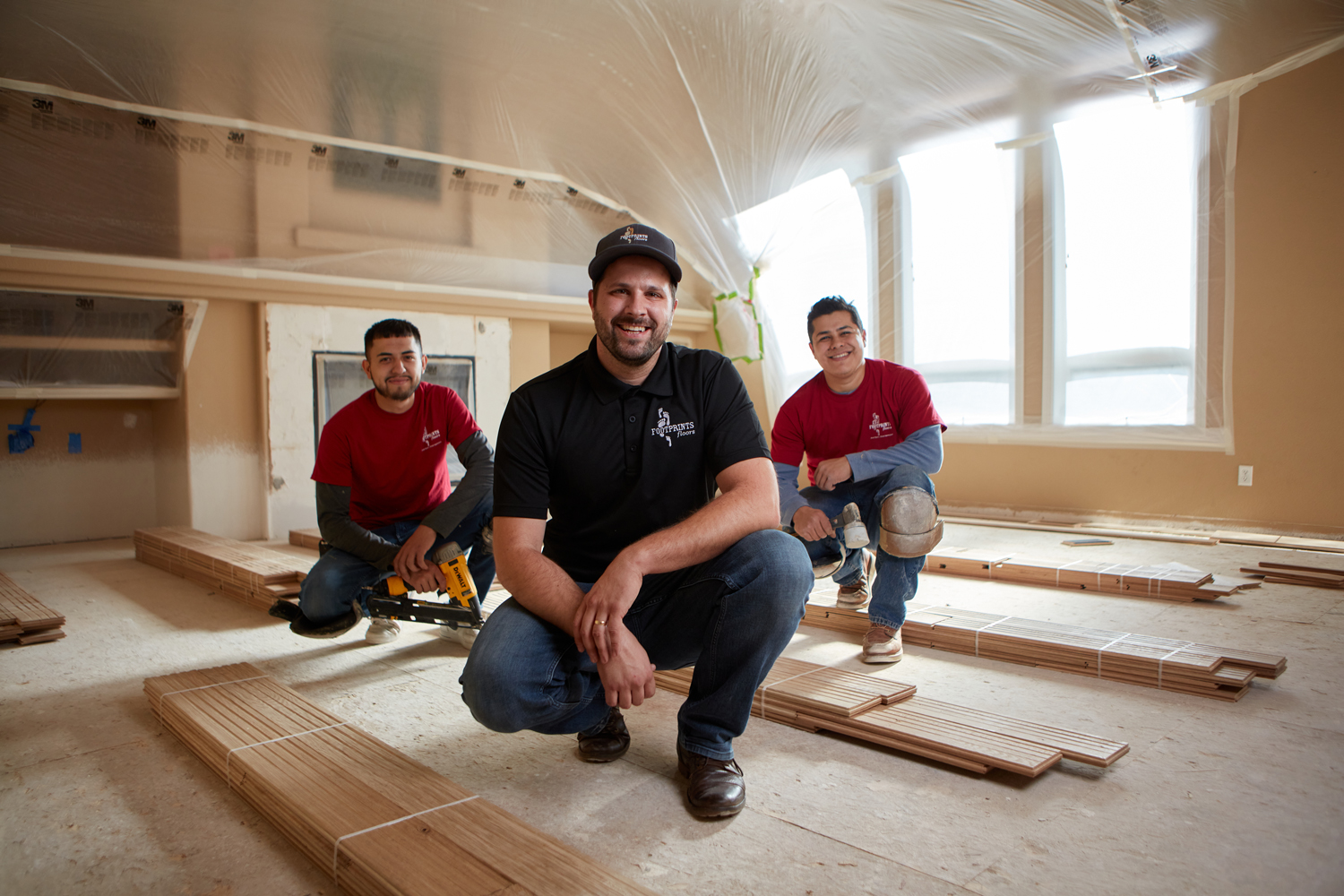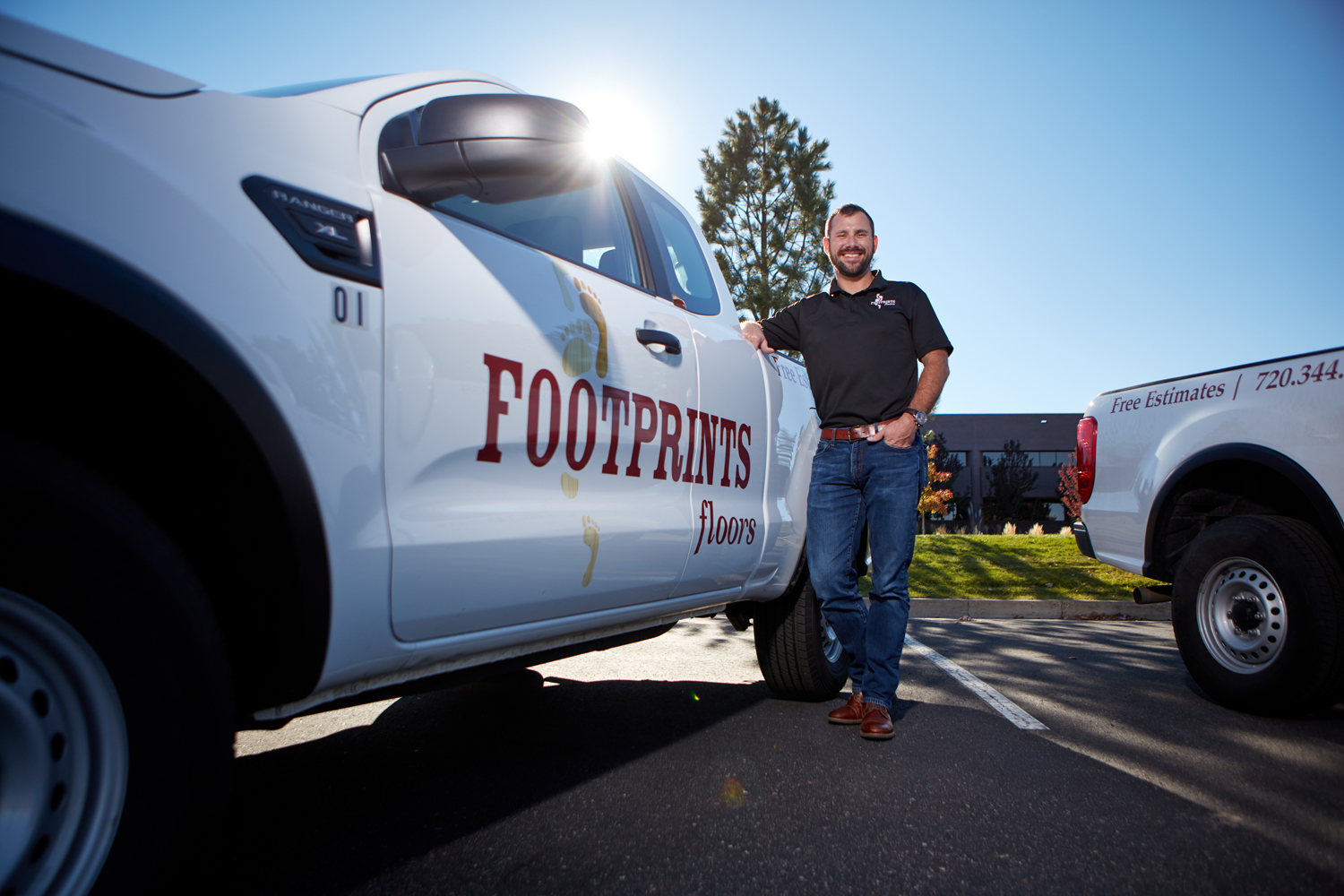 Professional Flooring Installers


in Your Area

Before work even begins on your flooring project, Footprints Floors can help you find and work with local flooring material vendors who provide the highest quality products. Our local floor installers then provide the expert installation of your chosen materials at a fraction of the cost compared to other local flooring options. Our entire team, including our customer service representatives, estimators, project managers and flooring installers near you are all dedicated to providing top rated results; all within your budget!
Veteran Owned Business
Giving Back & Veteran Causes
Footprints Floors is a proud veteran owned business. We are grateful for the sacrifice our servicemen and women make for our country. To show our appreciation, we donate a percentage of revenue to non profits and veteran organizations.
Professional Advice, Expert Installs
---
With your first call, you'll notice that Footprints Floors is different. You can call us a discount hardwood flooring installation and restoration company, but our full-service experience that includes highly competitive pricing and service extras like furniture moving and plumbing/appliance relocation are only a few reasons we are a step above the rest. We are close by, neighborly, and convenient and our number one goal is to make a great impression on you. Footprints Floors will do whatever it takes to make you happy with your floors and with us for years to come!