Premier Laminate Installation
From Top Industry Professionals
---
Laminate flooring can be an excellent option for homeowners who want to install new floors but don't have the time, energy, or skills to do it themselves. Many people think of laminate as being low-quality and inexpensive, but that's not always true. There are plenty of styles and options out there with high-end looks at affordable prices. Footprints Floorss can provide laminate floor installation. We are an experienced business with years of experience in the flooring industry. We specialize in installing quality laminate flooring, ensuring your new floors will last you many years to come!
Just purchase your material, and let us take it from there. Our installation services include any prep work required (cleaning up old carpet/padding/etc.) along with clean-up after completion, so all you'll have left to do is enjoy your beautiful new floors!
Great Floors & Great Impressions Are What We Are All About!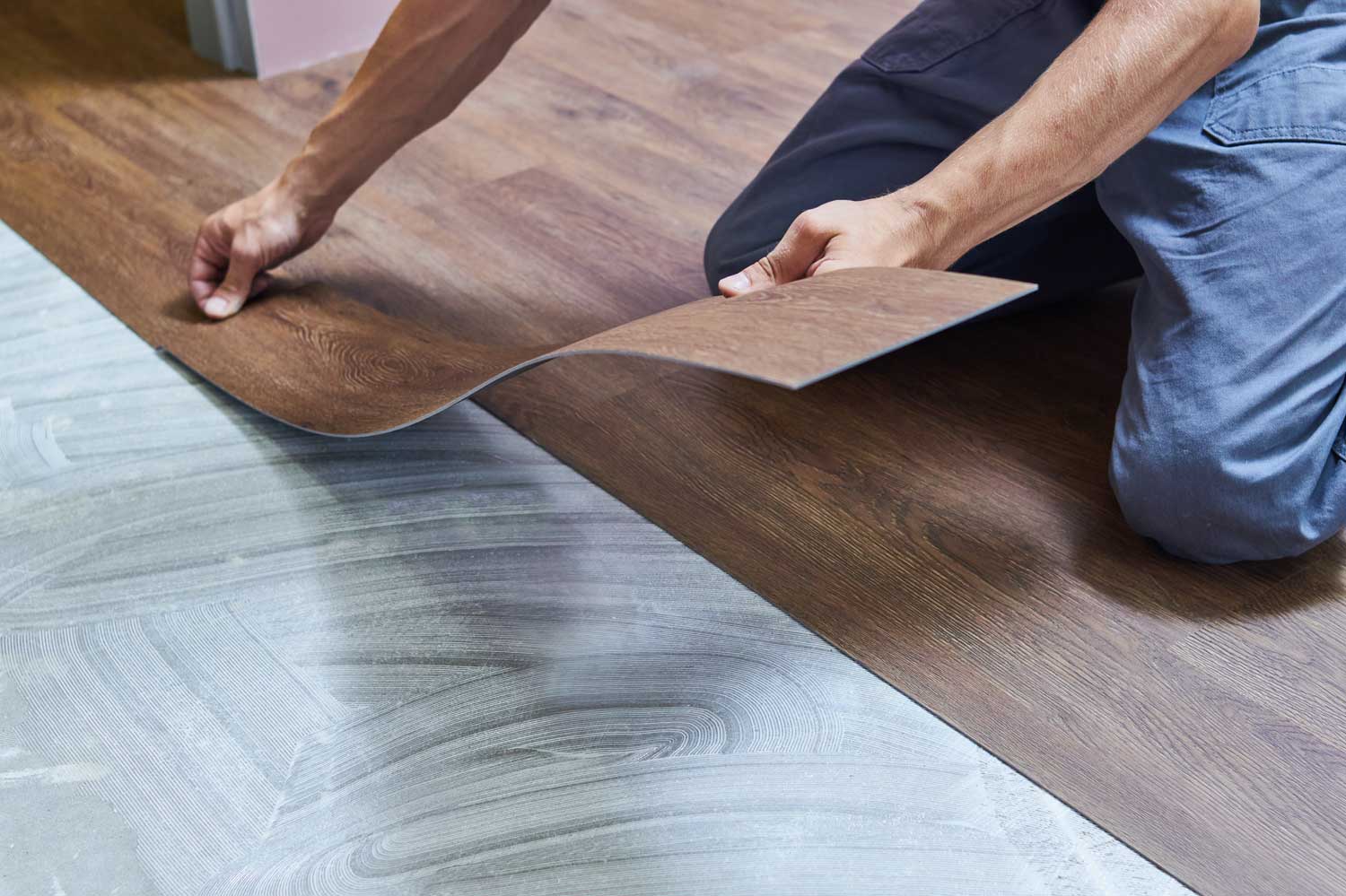 What is Laminate Flooring?
Laminate flooring is a man-made material often composed of a plastic or wood core and a surface layer that resembles metal, wood, stone, ceramic tiles or any other hard type of surface.
The laminate was created in the 1950s for commercial buildings because it was less expensive than natural materials. They have been around for years but have recently gained popularity among homeowners because they are less costly and easy to maintain.
What to Know About


Laminate Flooring

Why is Laminate Floor a Good Option?

Laminate flooring is a good option for many homeowners because it can be installed regardless of the layout style. It can be installed over existing flooring or laid from scratch to create new flooring. Most laminate floors come in one piece with adhesive backing, which gives you the freedom to place them in any room. It can also be cut to fit around objects, doorways and staircases with ease. Finally, it is often waterproof, so it is an excellent option for basements or bathrooms with high humidity levels.

What Rooms is Laminate Flooring Best Suited For?

You can use laminate flooring in high traffic areas like bedrooms, living rooms, hallways and kitchens, but you would want to avoid placing them in entryways where there may be wet conditions or high levels of foot traffic.

How is Laminate Flooring Installed?

It can even be installed in rooms without the proper subfloor, ideal for basement renovations or repairs after flooding. The installation process will require some preparation beforehand – this includes moving all objects and furniture, covering the flooring underneath, and finally laying down adhesive strips for installation. But once installed, laminate can look very realistic and beautiful with minimal upkeep.

If you decide to install laminate flooring yourself, it's important to know what type of subfloor is underneath and if it can support the new laminate. If not, you may need to have it professionally installed. Never try to install laminate flooring in bathrooms or other high humidity areas because the moisture can cause expansion and damage to the installation over time.

How Should You Care for Laminate?

As with any flooring choice, there are some maintenance tips to keep in mind for laminate flooring.

Make sure to wipe up spills as soon as they happen to avoid stains and removal of grout detail. Don't drag heavy furniture across the floor or leave anything that emits heat (like furniture or baseboard heaters) against the walls where they might scorch the surface; this will also make the flooring less resistant to scratches. Also, avoid using abrasives like steel wool or scouring pads on laminate floors because they can scratch the surface. Using a soft cloth and warm water for cleaning is ideal.

Finally, never use any floor cleaners or finishes on laminate floors because they can severely damage the surface and reduce durability.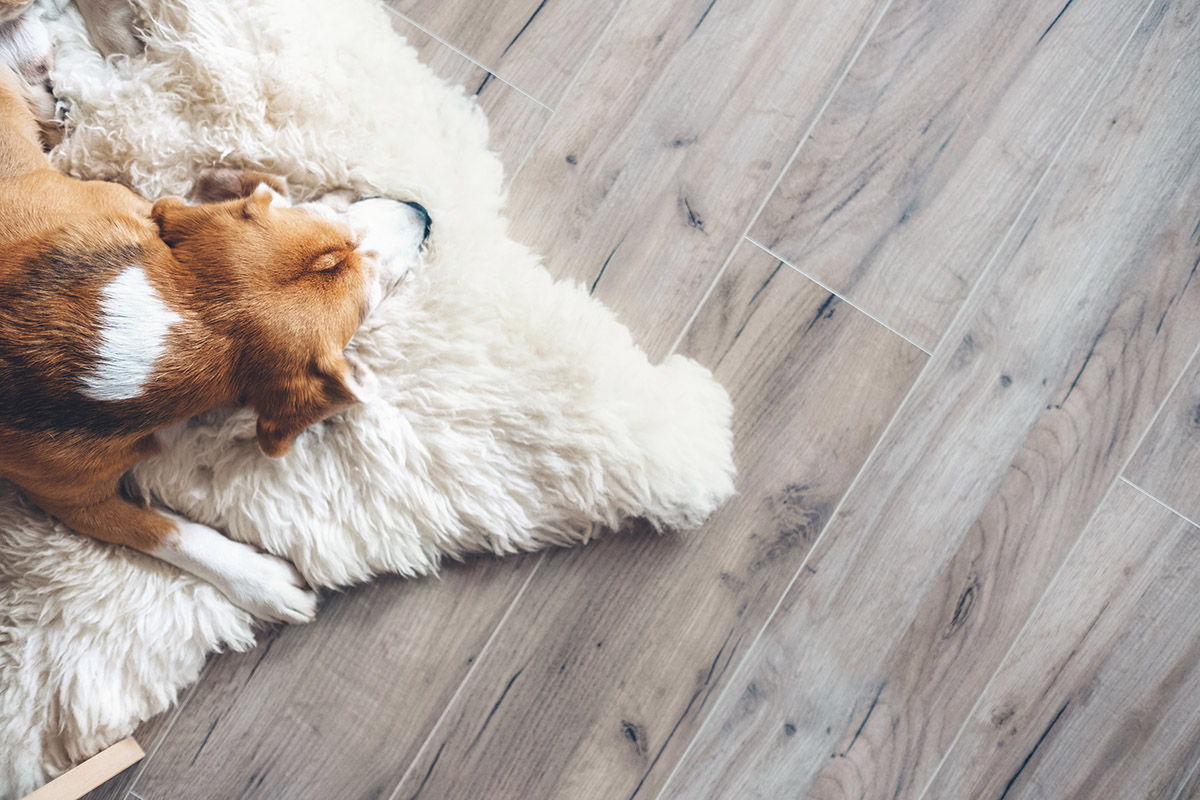 Get a Free Estimate Today!
Schedule
Your Laminate Floor Installation Today
---
Laminate floors are the perfect solution for any home. They're durable, easy to clean and maintain, and look great in any room. Plus, they come at an affordable price point that makes them accessible to most homeowners! And with so many options available – from wood-look laminate to stone-look laminate – there's something that will suit your style perfectly.
You can have beautiful floors without breaking the bank or worrying about installation. Footprints Floors provides laminate installation near you with free estimates on all our services. We only use premium materials when installing your new flooring of choice. Our team is dedicated to making sure every project goes smoothly from start to finish so you can focus on other things while we take care of getting in your brand new floors! Search online for to find your nearest Footprints Floorss.
Contact us today to request a free estimate from Footprints Floors!