Premier Vinyl and Luxury Vinyl Plank Installation
From Top Industry Professionals
---
Vinyl flooring or LVP flooring (luxury vinyl plank) have become the most popular flooring choices for homes today. This is true for new builds and flooring renovations done in older homes. There is good reason for this popularity. Although traditional flooring, with real hardwood and stone, can be desirable, the cost of this kind of flooring can be unattainable for many. Furthermore, hardwood flooring is vulnerable to scratches and damage. Repairs for these authentic materials are not as simple or again as affordable as their modern counterparts in vinyl.
On the other hand, vinyl flooring is both aesthetically appealing and financially accessible. The versatile selection of patterns and the durability of vinyl make it an option for any home with any aesthetic. This is why we see this kind of flooring in both houses, new and old. Whatever your flooring needs and desires may be, there is a vinyl floor that will satisfy both.
At Footprints Floors we specialize in the installation of vinyl and LVP flooring . If you are currently in search of vinyl floor installation near you, give Footprints Floors a call and request a free consultation. We only employ qualified, licensed contractors to ensure that our clients receive the highest quality flooring installation.
Why Vinyl or LVP flooring?
Durable/Water Resistant
Variety of Patterns
Cost Effective
Vinyl or luxury vinyl flooring can be an ideal choice for any home or any room. These flooring types are durable and water resistant making them exceptional choices for bathrooms, kitchens, mudrooms and entryways. The maintenance of vinyl is simple and easy. Just another attribute that makes this material a great candidate for flooring in those high traffic areas of your home.
In addition, vinyl or LVP flooring features flawless images, realistic textures and individual planks, sheets or tiles to give the look and feel of the material of your choosing. With an array of patterns and images to choose from, vinyl can achieve the appearance of real hardwood, marble, ceramic, stone, or something entirely unique! Your floors can become the statement piece you desire and at a fraction of the price when you choose vinyl.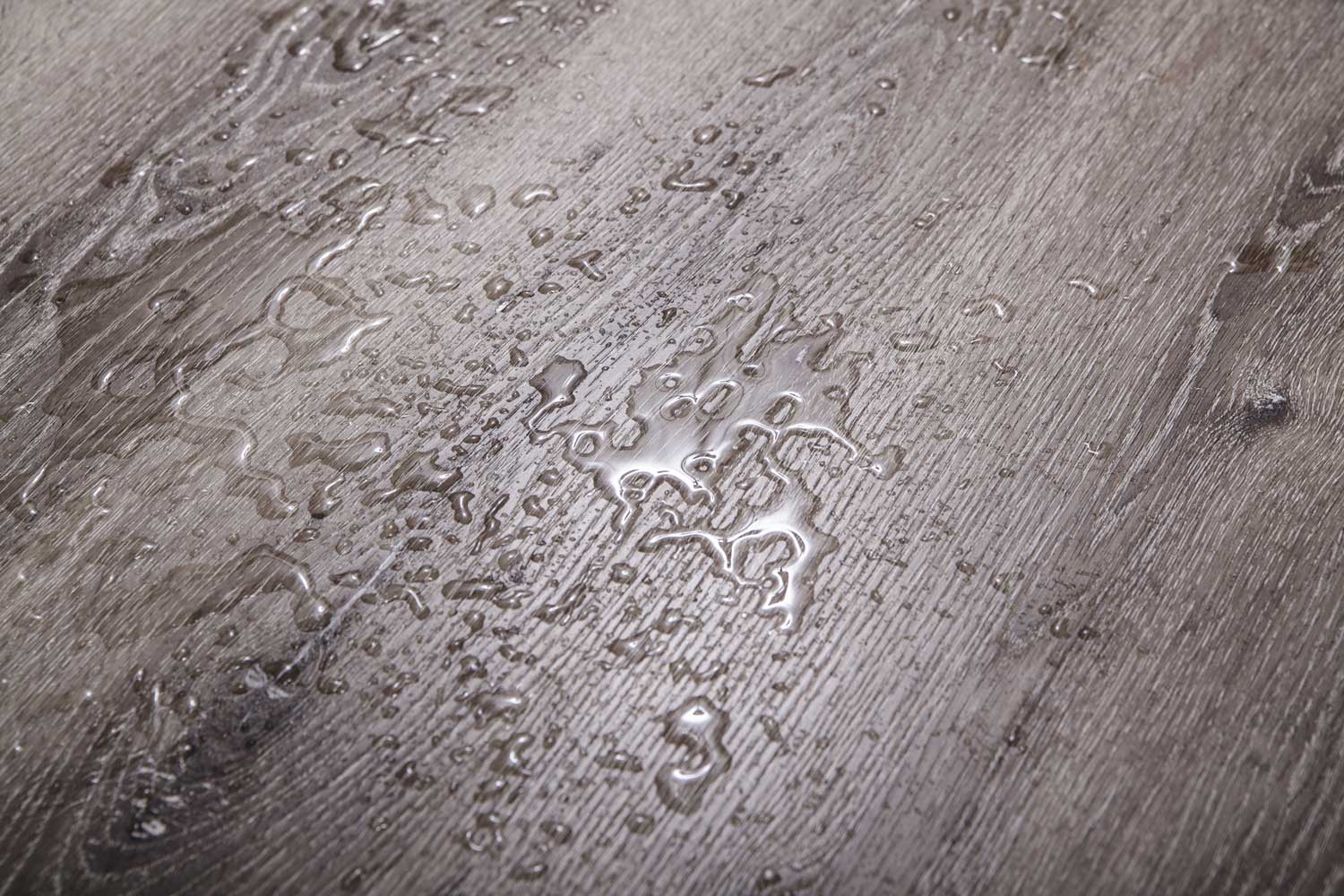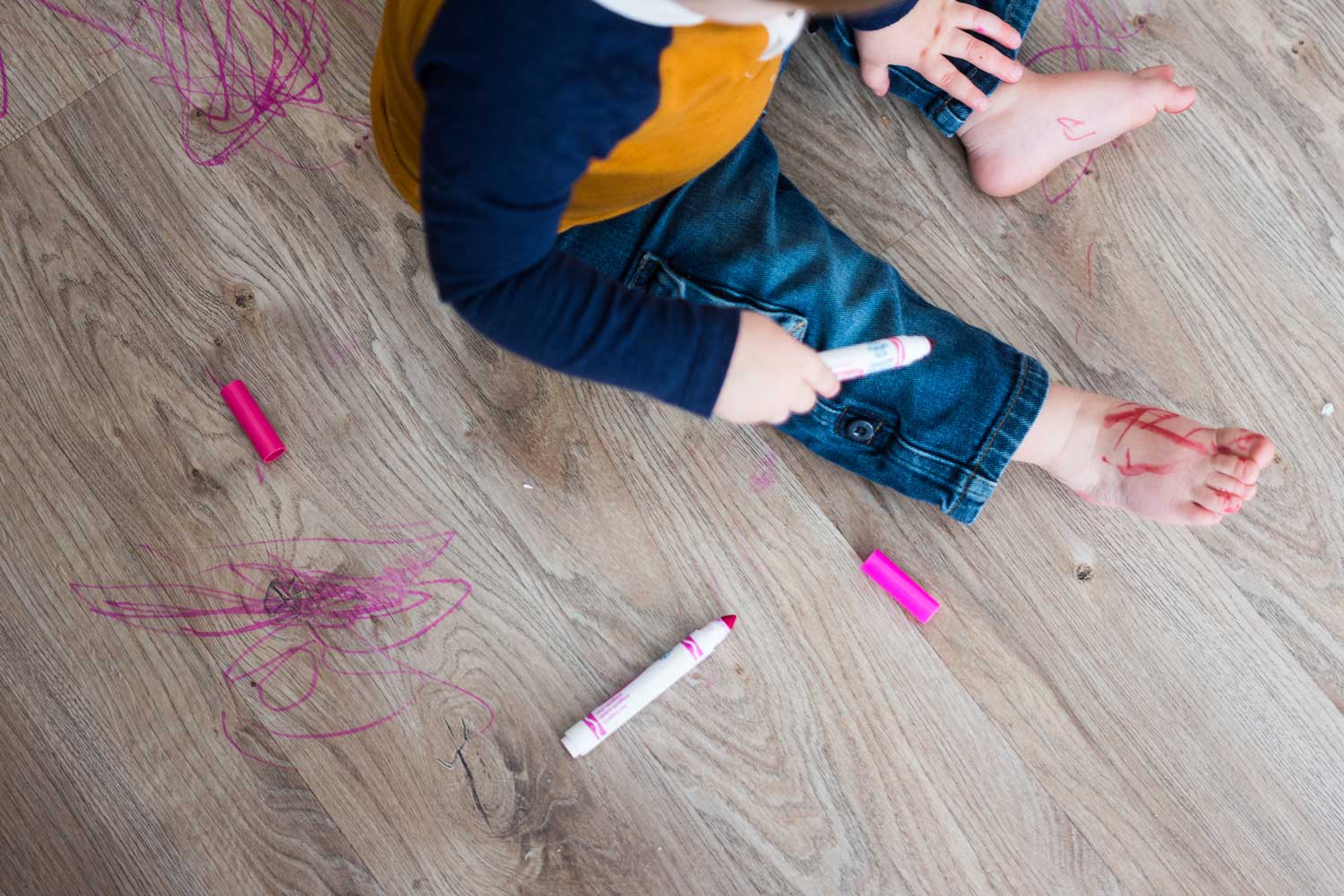 Is Vinyl Better than Linoleum?
Vinyl and linoleum have different advantages in any remodeling project. Consider your specific needs and preferences to make the best choice for your home or business. Here are a few reasons why choosing vinyl floor installation may be better for your project.
One of the main advantages of vinyl flooring is its water resistance. Luxury vinyl plank, or LVP flooring, is made from synthetic materials, which makes it impervious to water and resistant to moisture damage. This makes it an ideal choice for areas prone to spills, such as kitchens and bathrooms, or spaces like the basement that are vulnerable to flooding. In contrast, linoleum is made from natural materials such as linseed oil and cork, which can be susceptible to water damage over time. While linoleum can be sealed to help prevent water damage, it may not be as durable as vinyl in areas with high humidity or moisture.
Another advantage of vinyl flooring is its durability and resistance to wear and tear. Vinyl is made from multiple layers, including a wear layer that helps protect the surface from scratches and dents. This makes it an excellent choice for high-traffic areas such as hallways and entryways and homes with pets or children. Linoleum is also durable but may require regular maintenance, such as waxing and buffing, to maintain its appearance and prevent wear.
LVP flooring also offers a wider variety of design options than linoleum. Vinyl can mimic the look of hardwood, tile, or stone and come in a wide range of colors and patterns. If you're looking to breathe fresh air into your space, vinyl flooring offers a diverse range of styles so you can find the perfect design choice for your home or business. On the other hand, linoleum may have more limited design options and may not be as versatile in matching different design styles.
Modern vinyl flooring has evolved over the past few years into a diverse array of styles and finishes that can fit into the style and aesthetic of most homes. It's also a great affordable and long-lasting choice. With many homeowners choosing to remodel an older home or make improvements to their current estate, vinyl flooring can be an excellent choice to update the design of a room. Footprints Floors has trained staff to make vinyl plank flooring installation a smooth process for homeowners.
What To Expect With Installation:
When you have hired Footprints Floors to do your flooring installation, you can count on a few things.
Professional skilled contractors
We at Footprints Floors are a family-founded company. We take great pride in providing high quality work at an affordable rate. We accomplish this by employing skilled contractors capable of impeccable flooring installation. In addition, our business model of providing the labor for floor installation and leaving out the showroom maintenance, (we do not sell flooring), allows us to cut costs and share that savings with our clients. Even though we do not sell our own flooring, should you like recommendations for flooring retailers, we can provide you the contact information for those we trust. Furthermore, because of this business model, your flooring selection will not be limited by a finite inventory. You may have your pick from any vendor allowing your design possibilities to be limitless.
When you schedule an appointment with Footprints Floors for flooring installation, we will perform the demolition of your current floor, an assessment of subflooring, lay a new underlayment (if necessary), install the new vinyl flooring and clean up the entire work site. When we leave your home, you will have a beautiful new space to enjoy and admire.
Other Considerations When Choosing Vinyl:
You are now familiar with the many positive attributes of vinyl and LVP flooring, and may be wondering if there are any other aspects that need to be considered before making your selection. We have a few pro-tips for you to keep in mind.
Vinyl Quality Can Vary
---
While vinyl floors can be an affordable option, you do want to take care when selecting your vinyl product. Not all vinyl or LVP flooring are made with the same quality standards. If in doubt feel free to ask our expert opinion on selecting a high quality product.
Vinyl Floors can be Difficult to Remove
---
Depending on the method of installation for the vinyl floors, removal can be labor intensive. Fortunately, you can call us to assist in any repairs, or floor removal and installation needs. We will take the stress of labor intensive work off your hands and guarantee a quality job.
Caring for LVP Flooring
---
Vinyl and LVP floors are durable and will last for years to come. However, after many years of wear vinyl flooring can develop a buildup of dirt and grime leaving the surface with a dull appearance. Fortunately, there is a good solution for this problem, and we at Footprints Floors are here to help.
The experts at Footprints Floors can have your vinyl floor looking brand new in no time. We will buff and polish your floor or complete a full stripping and restoration depending on the severity of damage to your vinyl flooring.
Get a Free Estimate Today!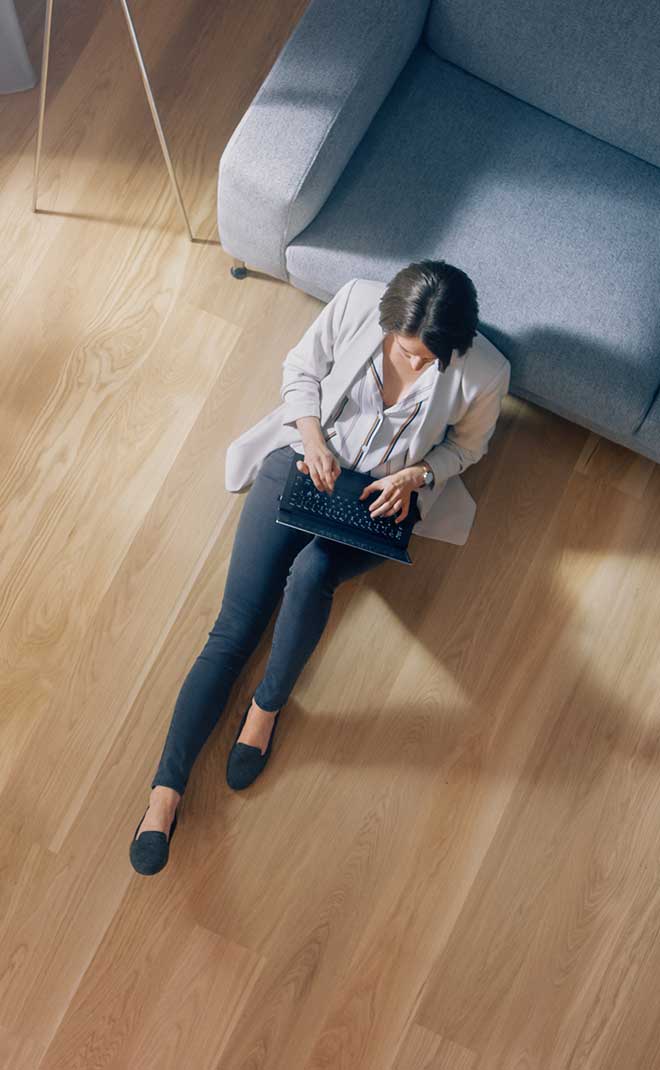 Myths and Misconceptions:
Will the top image fade?
No, the top image will not fade. The image embossed on the vinyl is sealed with a highly durable, clear coat to ensure the flooring looks beautiful for years.
Vinyl flooring is toxic
Many worry that vinyl or LVP flooring may be toxic. It is true that older vinyl floors were made with more questionable materials. However, today the industry is required to follow strict guidelines set by the EPA to ensure vinyl products are safe for inside the home.
Vinyl and laminate are the same
These two floor types may appear to be similar. In fact, they are both composed of entirely different materials. These different materials produce different characteristics in the flooring. A vinyl floor will be both more flexible and more water resistant than that of a laminate floor.
Footprints Floors Vinyl and LVP Flooring Installation
At Footprints Floors we help keep costs low! With no showrooms to maintain or products to sell, we can focus on you and provide the best craftsmanship for every home. Our master craftsmen expertly install vinyl floors while paying attention to every detail for a stunning look that lasts. Our prices and flooring services are unmatched. So search no further for vinyl floor installation and let our team take it from here!
Schedule
Your Vinyl Floor Installation Today
---
At Footprints Floors we help keep costs low! With no showrooms to maintain or products to sell, we can focus on you and provide the best craftsmanship for every home. Our master craftsmen expertly install vinyl floors while paying attention to every detail for a stunning look that lasts. Our prices and flooring services are unmatched. So search no further for vinyl floor installation and let our team take it from here!