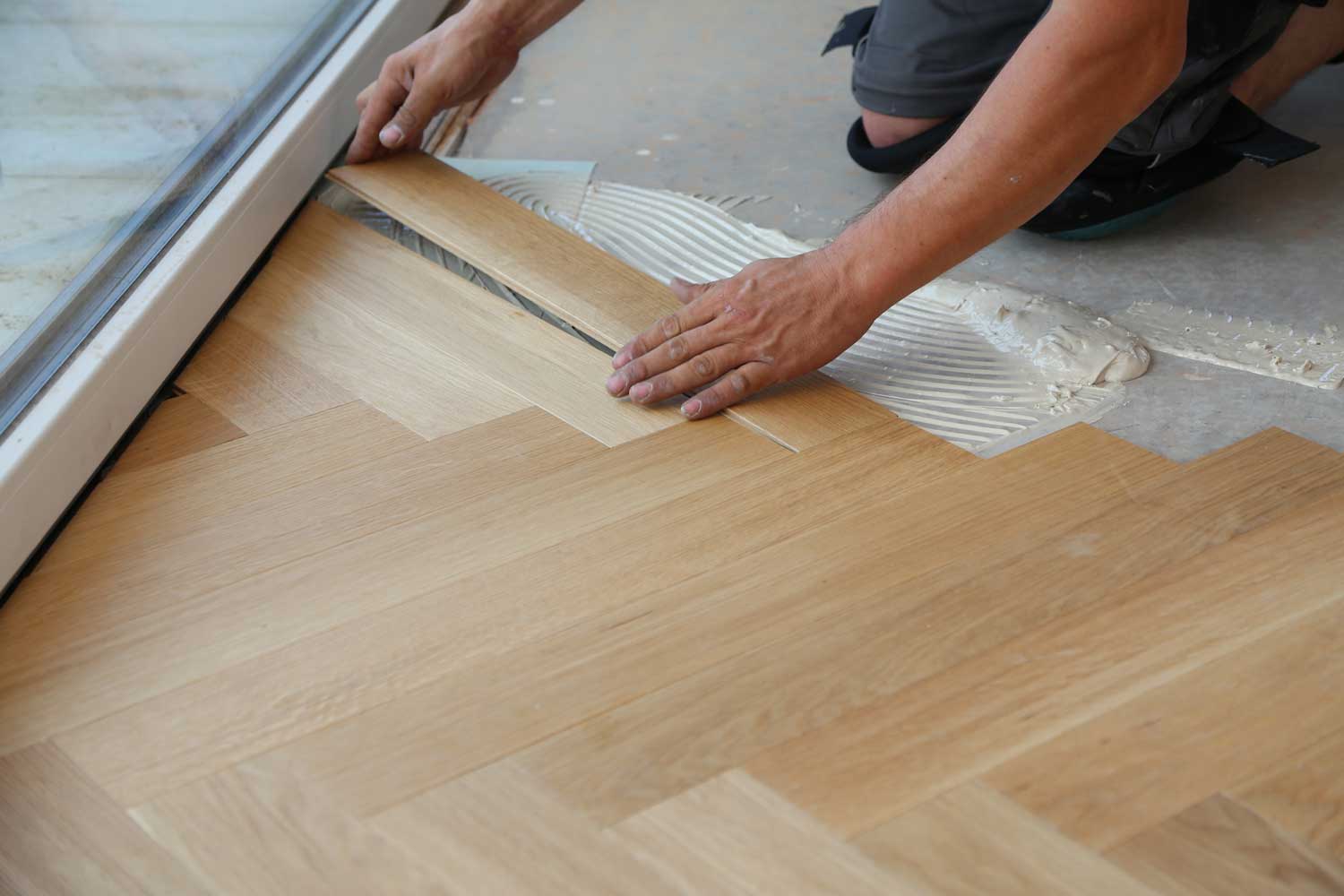 Posted on Nov 22nd 2022
How Long Does Flooring Installation Take?
If you are looking to install new floors, you're probably wondering how long installation will take. Unfortunately, there is no one answer, as it depends on many factors regarding flooring type, desired pattern, environment and project size.
At Footprints Floors, we can estimate how long an installation might take for hardwood, laminate, and tile. We'll also answer any other questions you have about flooring installation. Getting new flooring affects your day-to-day life, so understanding the process and time required will help the project go smoother and put you at ease.
Hardwood Flooring
---
Every project, home, and hardwood flooring is unique. Prep and installation can take anywhere from 8-13 days, starting when your flooring arrives. Here's some basic information about why hardwood flooring installation typically takes longer than other types of flooring.
Acclimation
Acclimation will likely be the longest part of your flooring installation project. Hardwood flooring needs time to adjust to the moisture in its environment. The minimum time to acclimate hardwood is five days, but seven days is better. In some cases, acclimation may take up to 10 days. During this time, your hardwood flooring will expand or contract as it adjusts. If you install the wood right after it arrives, expansion or contraction can cause gaps or buckling.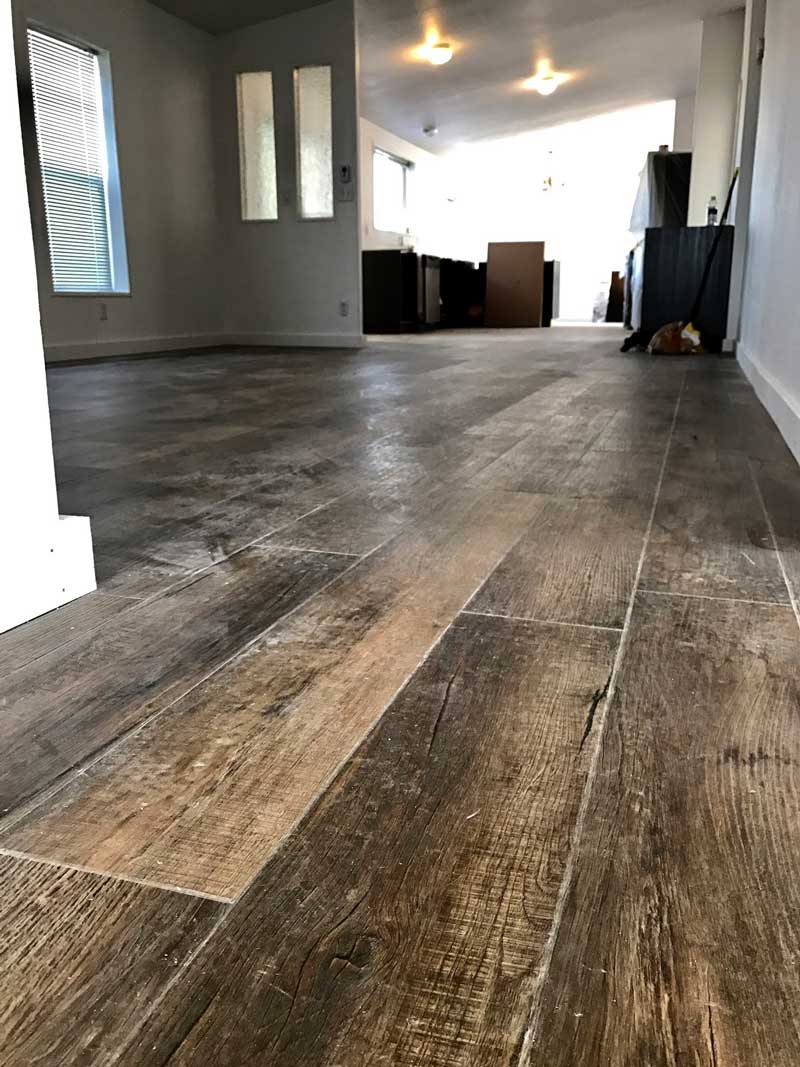 Installation
Depending on the project, installing hardwood flooring can take around 1-3 days. Typically, a crew of two installers can do about 750-1,000 square feet of flooring per day. Small spaces with minimal obstacles may only take a day, but larger areas and multiple rooms will take longer.
Obstacles like fireplaces, cabinets and stairs complicate installation, so projects take longer. Installation may take twice or even three times as long if you request an intricate pattern with your wood, like herringbone or parquet.
Laminate Flooring
---
Laminate wood flooring can be a great alternative to hardwood. It's usually much cheaper than hardwood and more durable, making it a great choice for renovations and families with young kids or pets running around. Installing laminate flooring is also quicker, with an average of just 3-5 days.
Acclimation
Although laminate wood flooring is not natural wood, it still needs time to acclimate to your space. The particleboard core of the boards is moisture sensitive and can expand and contract, causing gaps or buckling in your floor. Laminate needs a minimum of 48 hours to acclimate, but a full three days is best.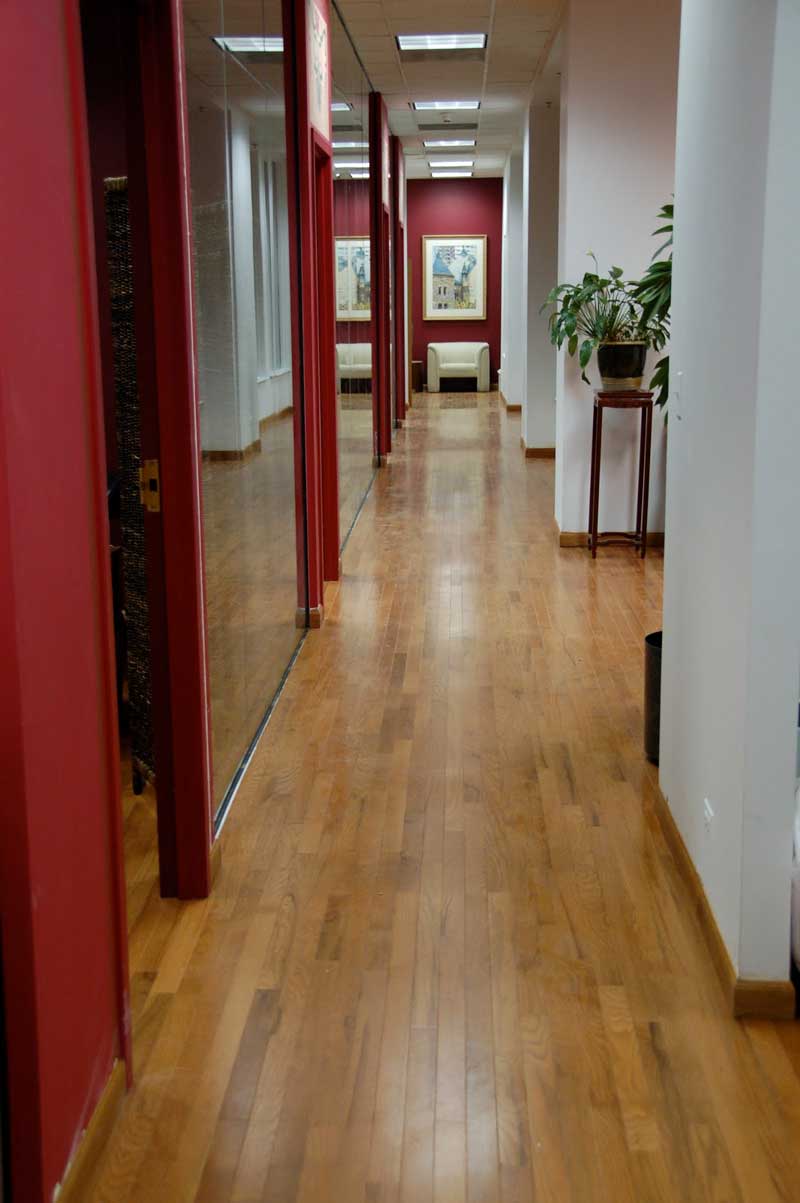 Installation
A crew can lay laminate flooring for a 1,000-square-foot space in about a day. Similar to installing hardwood flooring, obstacles or obstructions will add more time to the project, as will detailed patterns.
Tile Flooring
---
Tile floors are beautiful, and because of the many materials tile can be made from, you can get imaginative and create stunning and intricate flooring. Laying tile flooring differs from hardwood or laminate because instead of boards that interlock together, you are working with individual tiles (or sets of tiles). These tiles first need to be set in place. Then, thin-set and grout needs to be applied and allowed to dry. On average, tile flooring can take anywhere from 4-6 days. Here's a breakdown of the tiling process and how long each step usually takes.
Preparation
Tile does not need to acclimate the same way hardwood or laminate does. However, letting tiles adjust to your environment and temperature for about 24 hours is recommended to avoid cracking. Additionally, there may need to be a primer added to the subfloor to help the tile adhere. Overall, the preparation for tiling can take 1-2 days.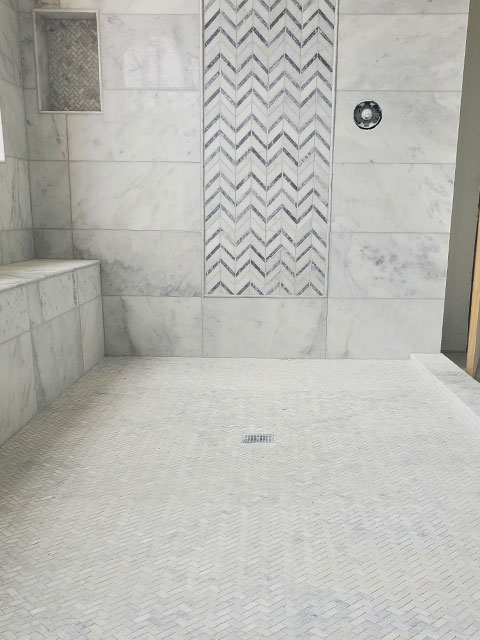 Installation
The size of the tile and the room will affect how long it takes to lay tile flooring. Laying tile in one average-sized room can take a professional about a day. Still, detailed patterns and smaller tiles will make the process take longer. And, of course, obstacles like fireplaces, cabinets and so on can complicate the installation and add time.
After the tile is set in place, thin-set will need to be applied, which takes about 24 hours to dry. After the thin-set has dried, grout has to be applied between all the tiles. Grout also takes about 24 hours to dry, so the overall time needed for drying is about two days. With drying times, installing tile flooring can take three or more days.
Trust the Professionals
Getting new floors is a large project. From picking your materials, preparing the floor, laying the boards or tiles, and cleaning everything up, trying to do everything yourself can be overwhelming. And there are so many ways things can go wrong. Instead of trying to do it yourself, let the professionals at Footprints Floors take care of it for you!
With Footprints Floors, you can purchase your flooring from anywhere to get the flooring you truly want. Once you've found the flooring of your dreams, we'll provide affordable and quality services for installation. Contact us today for a free estimate on your next flooring project!