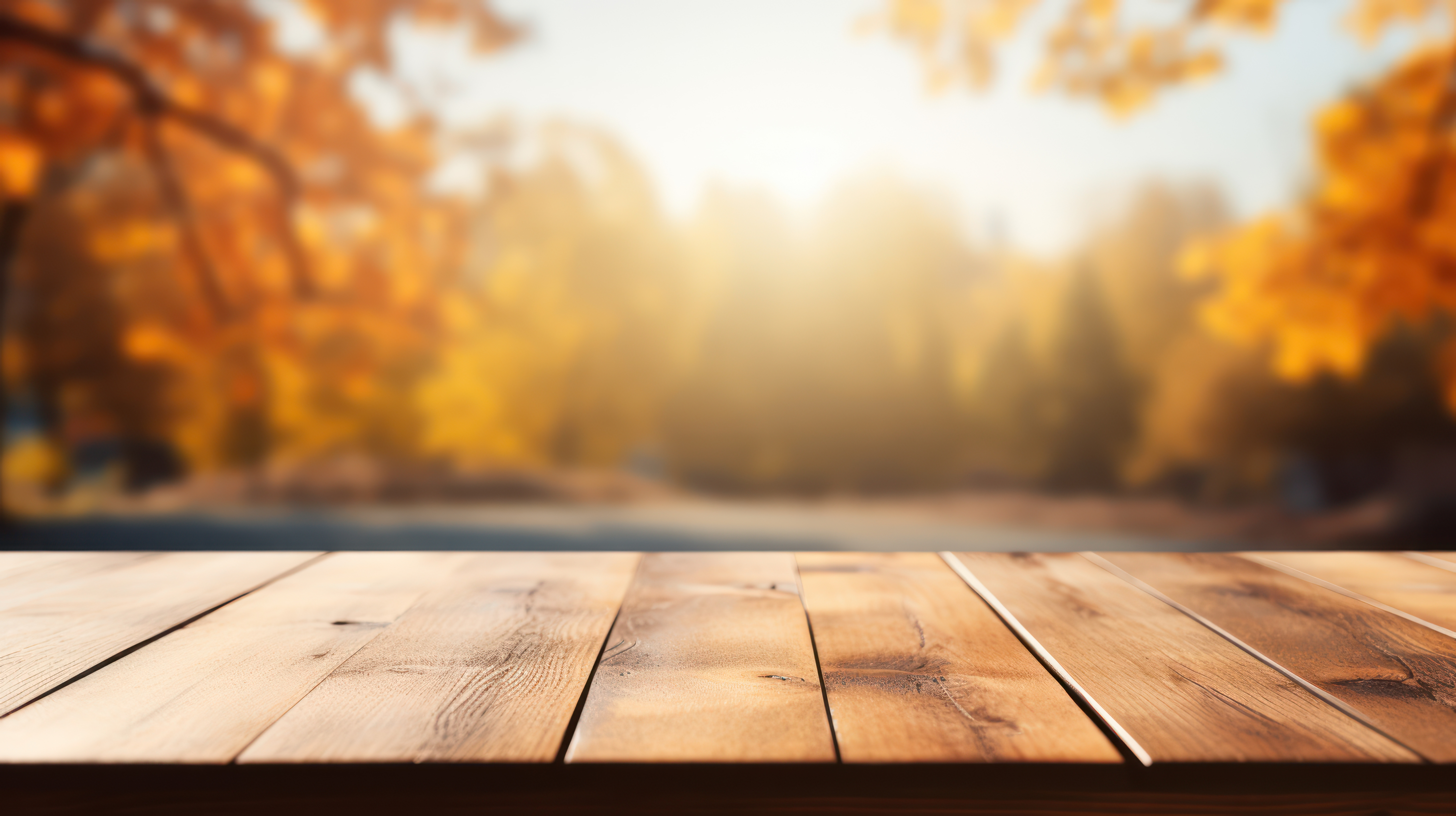 Posted on Nov 9th 2023
Why Fall is the Best Time to Install New Floors
Autumn is a beautiful and exciting season of change and anticipation. The air is cooling, the leaves are changing color, and the holidays are approaching. With memories soon to be made around dinner tables and hearths, you want to ensure your home is renovated and ready to welcome guests.
Partner with flooring contractors at Footprints Floors to get picturesque floors this fall. From beautiful and classic oak hardwood floors to durable yet beautiful laminate, fall is a great time to tackle your flooring projects. Our experts can ensure they are installed correctly and just in time for your holiday photos and gatherings.
Fall Weather Welcomes Floors
Home renovations can displace your household for a short or long period. You'll need to clear out rooms of furniture before a new flooring project can begin. Tearing up old materials can dislodge dust and allergens that have accumulated for years. Laying new flooring can bring an influx of fumes and noise to your home. It's important to pick the right season to tackle a big project like new floors comfortably.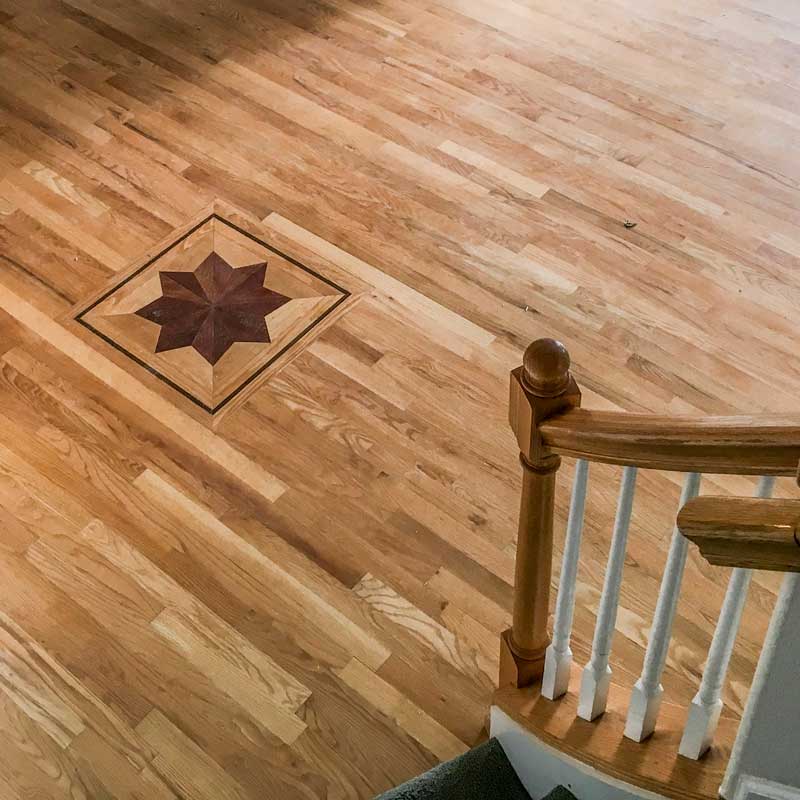 Fall is a great time to leave the windows open and spend time outdoors while flooring contractors lay new floors in your home. The temperatures make sitting outside reading in a cozy sweater a pleasant way to escape the noise of power tools or the fumes that come with drying glue or sealant.
Fall has less humidity than spring or summer but is less dry than winter. This makes it an ideal time to lay new floors! The wood must get the chance to acclimate to the conditions of your home to avoid warping or cupping from the moisture. Prepare your flooring materials by leaving them in your home with the packaging open for a few days.
Flooring that requires an adhesive or glue will thrive in the 70-80 degree temps that your home can easily maintain during the fall. This is the optimal temperature for drying without cracking or warping wood. You can even leave the windows open to let the fumes escape while keeping your home at an easy, level temperature.
Hardwoods for the Holidays
The holidays come with gift giving, and what better gift to give yourself than beautiful new floors just in time for the holiday season? As you decorate your home with everything from pumpkins to trees, you'll love showing off updated floors to company.
Installing new floors in the fall is also a great choice because life tends to be less busy before Thanksgiving and Christmas. You have time to relax and complete home renovation projects before your days are filled with shopping, cooking, and party planning. Choosing a stress-free season makes new flooring projects far more pleasant. You can lean into the excitement of seeing your home transformed without worrying about whether it will be done before Thanksgiving dinner is on the table.
There is something magical about showing off a home you've worked hard to build. New floors make a fantastic talking point for friends and family visiting from out of town. They'll share your excitement, and you'll feel proud hosting gatherings and parties in your space.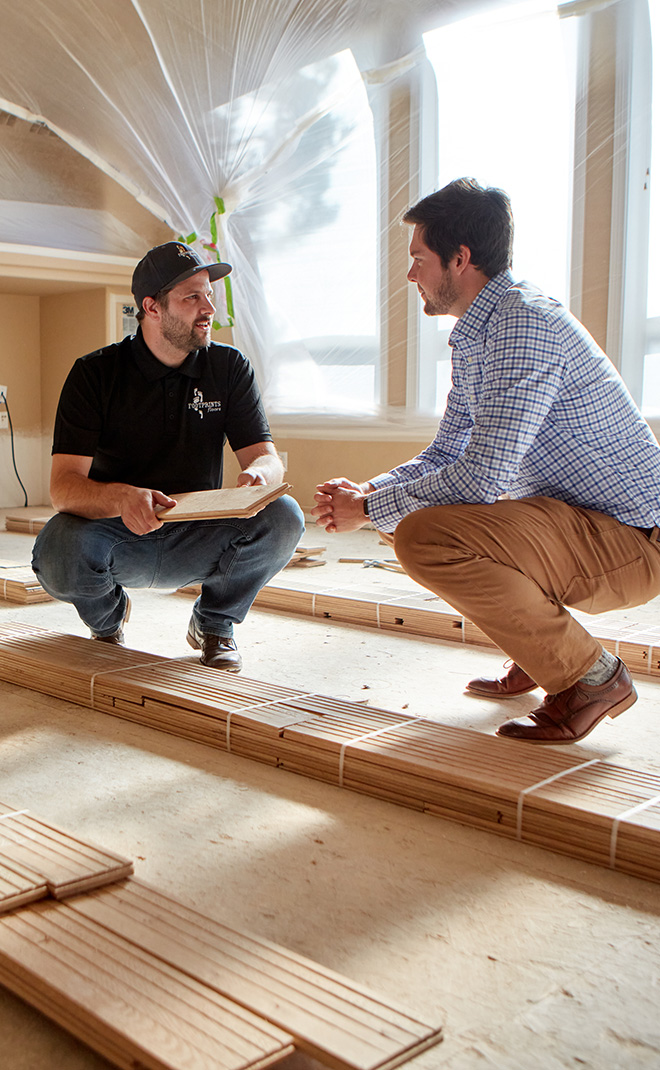 New Year, New Floors
Updating your floors in preparation for the holiday season anticipates the new year's excitement. Fresh flooring can create a fresh look, fresh start, and fresh attitude for your home. You'll be thankful for a cozy home to curl up in when the temperatures outdoors drop.
By choosing to install during the fall, you'll make it easy for your flooring to stay in optimal condition. The flooring contractors from Footprints Floors can work with you for easy and efficient flooring installation. You can enjoy the mild outdoor season while knowing our experts are doing the job correctly the first time.
When your floors are done, you can enjoy entertaining throughout the winter months and welcome the new year with a beautiful, contemporary aesthetic in your home.