So you know your floors need help—but how do you know if they need to be restored or just refinished? There are several factors to keep in mind when making this decision and finding professional hardwood floor refinishing. Understanding the needs of your hardwood floors can save you thousands of dollars and a good deal of stress.
Determine What Your Floors Need
There are three main factors to consider when determining if you need floor refinishing or restoration: the condition of your floors, the age of your floors, and the type of hardwood.
Hardwood floors in homes built after the 1940s with light scuffs or scratches, some wear from foot traffic and have lost a bit of shine probably just need to be refinished. Floors installed before the 1940s with more significant signs of damage (deeper scratches from furniture, or floorboards that are warped or cracked, for instance) will likely need to be restored instead.
If you're not sure what your floors need, consult with a professional hardwood floor refinishing company like Footprints Floors. We'll be able to advise you on whether your floors need to be restored or just refinished and provide you with a free estimate for the work.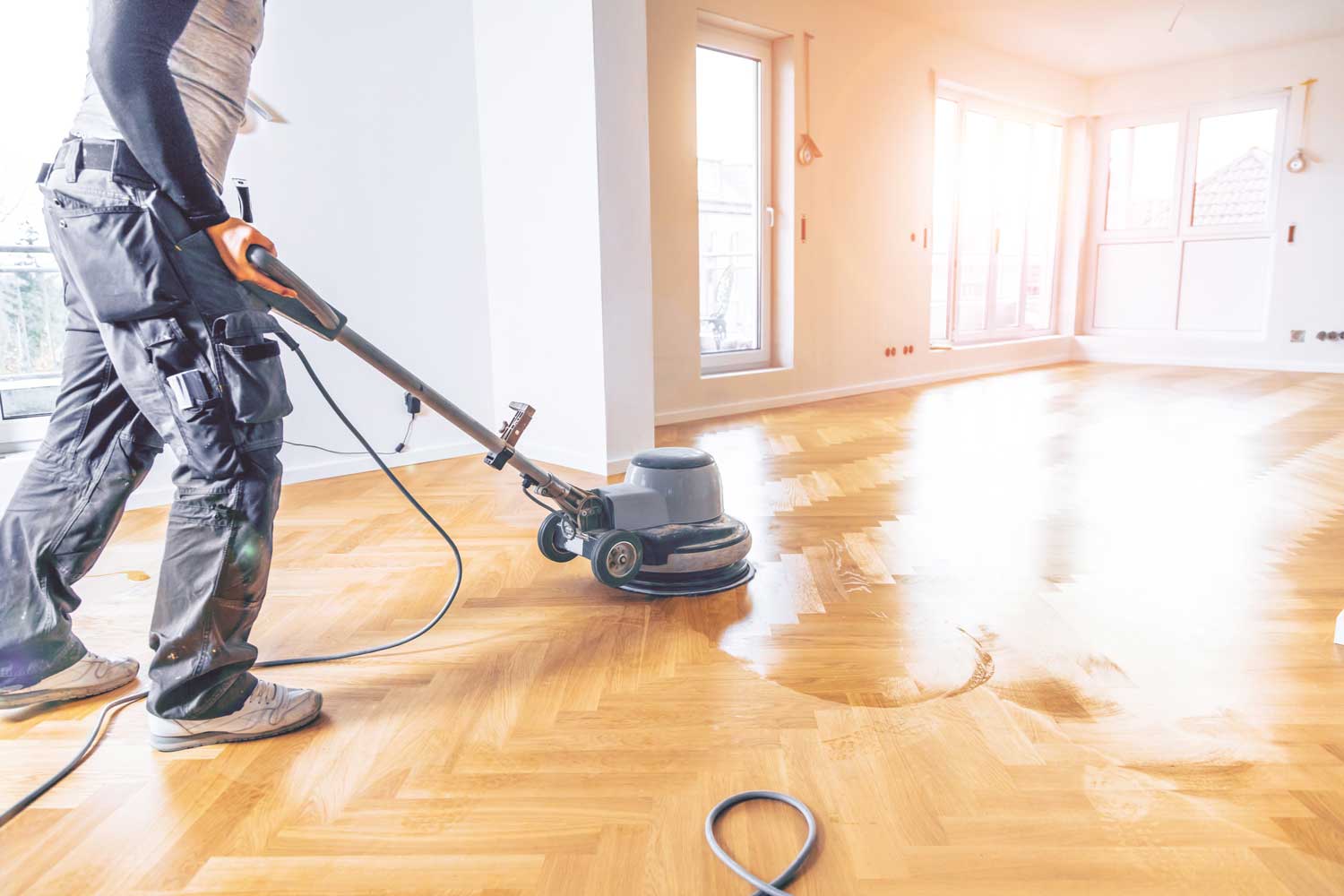 The Refinishing Process
---
Broken down, the steps to refinish a hardwood floor are very simple.
1. Strip the floor of its current finishing.
2. Sand or "screen" the floor to remove scratches or other signs of wear and tear from the surface.
3. Give the floor a brand–new finish!
Refinishing a floor is not just a weekend project. Weather, the type of wood and the size of the floors you need refinished are all factors that play into how long a refinishing project takes. Also, despite the simplicity of the steps, a lot can go wrong. Uneven sanding or incorrect application of a finish can make your floors look worse than before.
As a professional hardwood floor refinishing company, the licensed contractors of Footprints Floors can get the job done quickly and correctly, so you aren't inconvenienced in your home for long. And you can feel confident about the work done, so you don't have to refinish your floors again for a long time.
The Restoration Process
---
Restoration of a hardwood floor is more labor intensive than refinishing. Hiring a company that understands different types of wood and how different kinds of damage will impact the restoration process is essential.
Some restoration steps are similar to refinishing—both require stripping away a current finish, sanding and applying a new finish. However, floor restoration involves more significant repairs and may even need patches of complete replacement. Depending on the depth of restoration required, these projects can take more than a week to complete.
Both refinishing and restoring floors are time–intensive, labor–intensive processes involving heavy, dangerous equipment. It is generally much more cost–effective and time–efficient to hire an outside contractor rather than attempt to do the job yourself.
The Best for Your Floor—and Your Budget
Professional Hardwood Floor Refinishing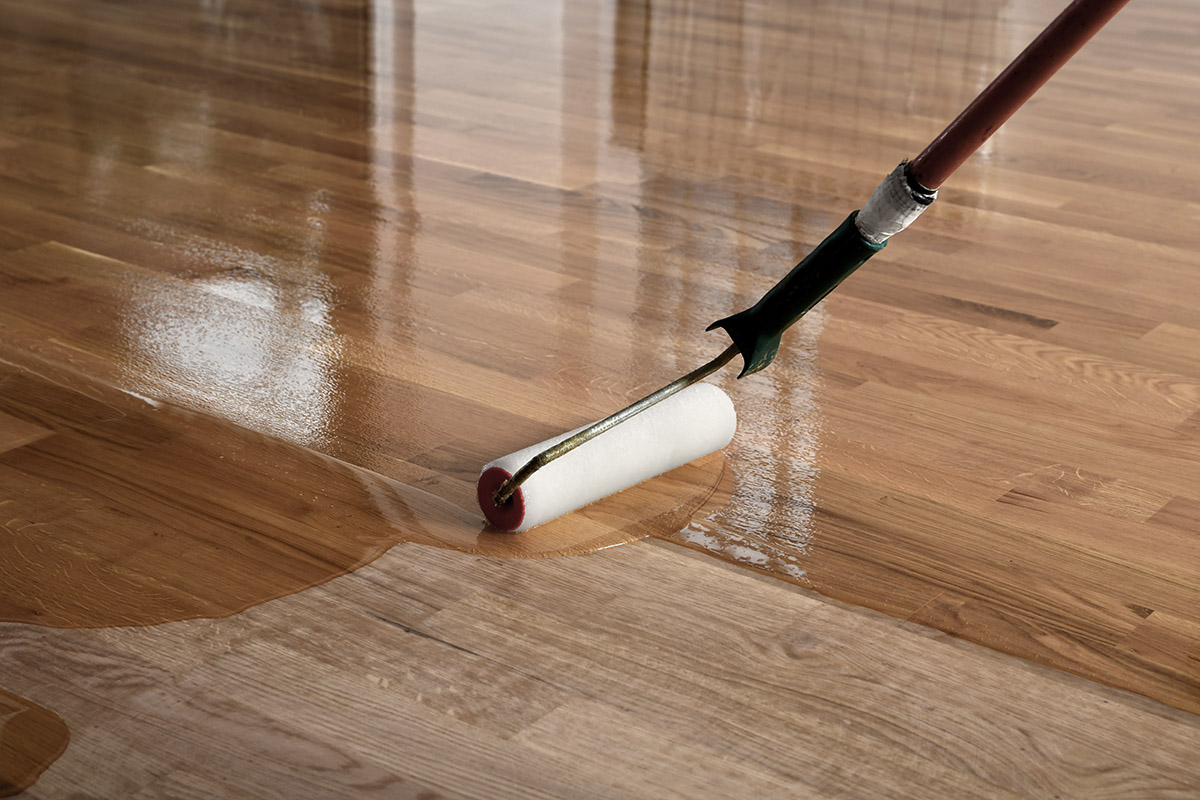 There are many things that homeowners can do to care for the hardwood floors in their homes. For instance, regular cleaning of your floors can help keep them looking nice and prevent long–term damage. Sweeping with soft–bristled brooms, regular vacuuming to remove dirt, and mopping with specialty hardwood floor cleaning solutions can all work wonders on your floors.
Of course, even with care, hardwood floors are not impervious to damage. Your pets might scratch the surface. Water damage might cause a section of the floor to warp or have a loose board that wobbles. You might notice gaps appearing between planks over time and as the weather changes, causing the wood to expand or contract, or you might have dents in the wood from high foot traffic areas. Perhaps your floors just don't look as shiny and new as you'd like. When your own cleaning and maintenance doesn't go as far as they used to, it's time to refinish or even restore.
While it is possible to DIY hardwood refinishing and even restoration, someone without experience can easily damage a hardwood floor. Instead of paying for a costly repair, get it right the first time by calling a professional hardwood floor refinishing company. They'll get the job done right the first time.
Footprints Floors has years of experience working on all kinds of flooring in all types of conditions. From beautiful, rare mahogany floors in Victorian homes to the stunning red oak floors of a mid–century modern suburb house and everything in between, Footprints Floors can do the job right.
We're committed to providing high–quality finishes at the lowest possible rate in a reasonable amount of time. We work to save our clients stress (and money!) as we work to give them floors that look brand new! We won't offer you services you don't need and are confident you will be satisfied with the finished project. Contact us today for a free estimate on your hardwood floor refinishing or restoration project.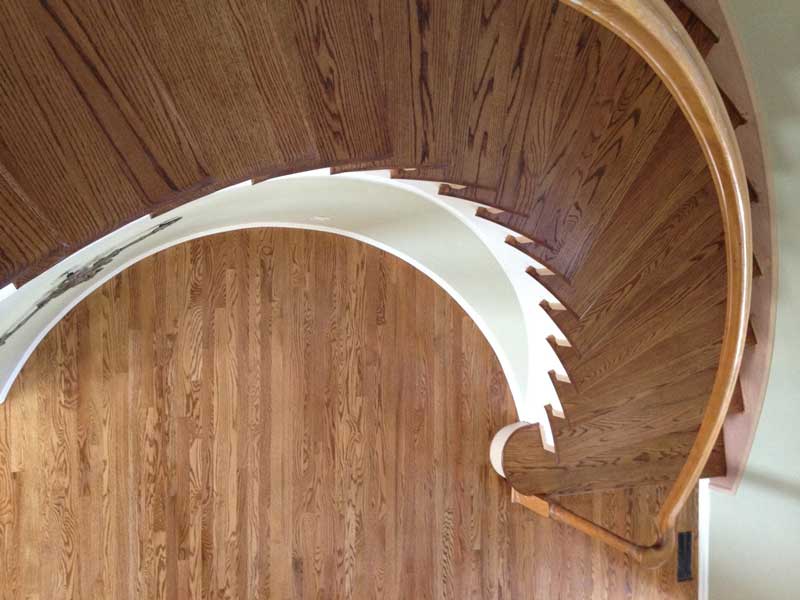 Great Floors & Great Impressions Are What We Are All About!