Broken Tile Replacement
From Top Industry Professionals
---
When it comes to the removal and replacement of individual tiles, it's best to hire a professional. Footprints Floors can perform necessary grout repairs to restore tile surfaces to their former glory! Working within your budget, we offer affordable pricing for tile replacement.
The need to replace all tiles is not necessary if just one or a few are damaged. With our tile replacement services, you can restore the elegance of your original tile design. In other words, you won't have any tile that is a different shade or color than the rest. Since all of your tiles match, you can feel confident your floor will look neat and uniform after tile replacement.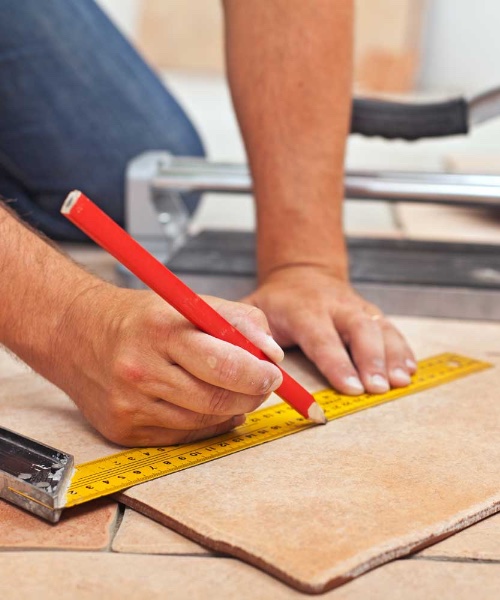 Is Tile Replacement Cost Effective?
The replacement of your tile by a professional can extend the life of your tile and prevent future repairs. Having individual tiles removed and replaced combined with grout repairs can make your surfaces look new again at just a fraction of what a complete tile renovation would cost.
In addition to the time you would otherwise spend on finding tile replacement, you don't face a weeks-long messy renovation. Footprints Floors can complete most tile repair jobs in just one visit!
You can easily replace one or a few damaged, chipped, cracked or broken tiles without damaging the surrounding wall or floor installation. There is a certain amount of expertise needed to successfully renovate your home; it is not typically a DIY project.
Our knowledgeable team of experts can help. Footprints Floors will work with you to develop a project timetable with a quick turnaround and stay on schedule, all while staying within your budget.
Bring Tiles Back to Life
If your tiles are loose, they have likely lost their bond to your floor or wall structure and at risk for further damage. These tiles can eventually break, causing damage to surrounding tiles.
If your tile is in a bath or shower, loose tiles are where future water damage begins. Tile replacement offered by Footprints Floors can restore one or more loose tiles, ultimately protecting your entire tiled area.
With tile repair, you can keep the tile you love while ensuring its original design and structural integrity.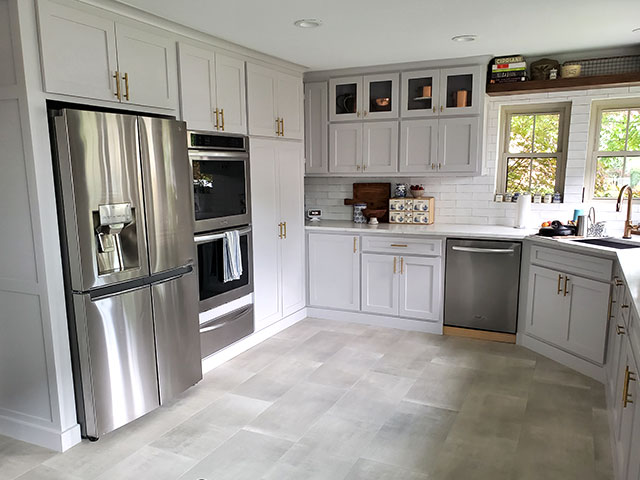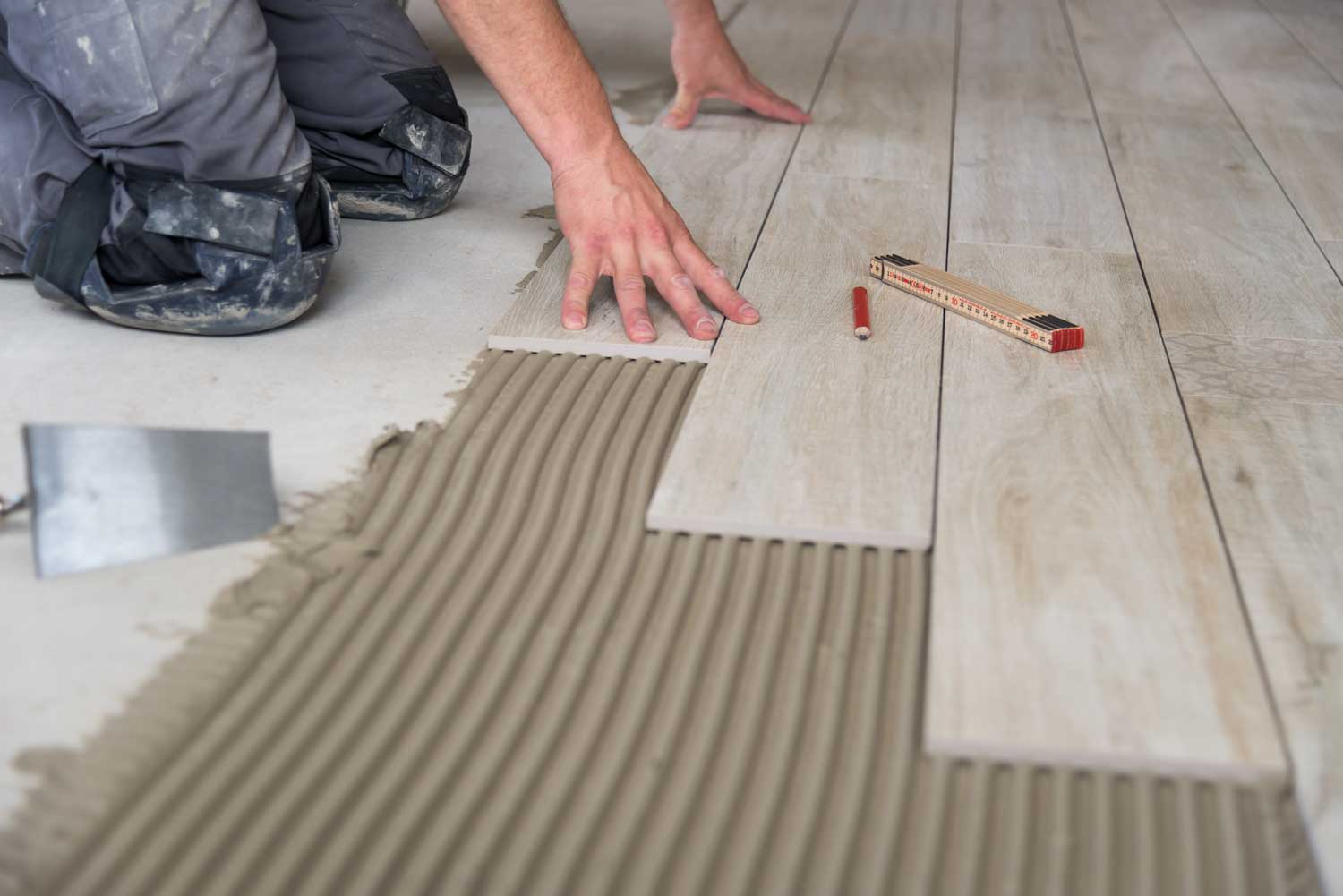 Save Time and Money with Tile Replacement
Footprints Floors can repair your broken, cracked or loose tiles, rather than replacing them all. This not only saves you money from having to undergo a costly complete renovation, but also saves plenty of time and worry since you won't have to corner off part of your home for a large renovation.
Before going through a major renovation, find out if tile replacement is an option for you!
Call Footprints Floors today for expert tile replacement!
Can You Replace a Damaged Tile on The Floor?
If you notice a broken or cracked tile on your flooring, you'll want to get it taken care of as soon as possible before further damage occurs. If you wait to fix a broken tile on your floor, it can lead to more damage. Broken tiles may damage surrounding tiles and grout, cause water damage to the under-flooring, or present a safety hazard if the broken tile is in a high-traffic area.
You have a few options for fixing the broken tile: attempt to fix it yourself, try to repair the damaged tile, or replace the tile. As flooring professionals, we do not recommend fixing or replacing the tile yourself. Attempting to repair tile flooring on your own can lead to further problems if done incorrectly, even if you're just trying to fix a single damaged tile. Most of the time, the tile needs to be entirely replaced, and the surrounding grout needs to be redone to ensure a proper fit, seal, and finish.
The professionals at Footprints Floors can easily and quickly take care of damaged tiles on your floor. We know how to replace the tile effortlessly, have it function properly without further issues, and make it look new when finished. So don't stress about a broken tile. Let us take care of your tile replacement, so you can return to having a beautiful tile floor.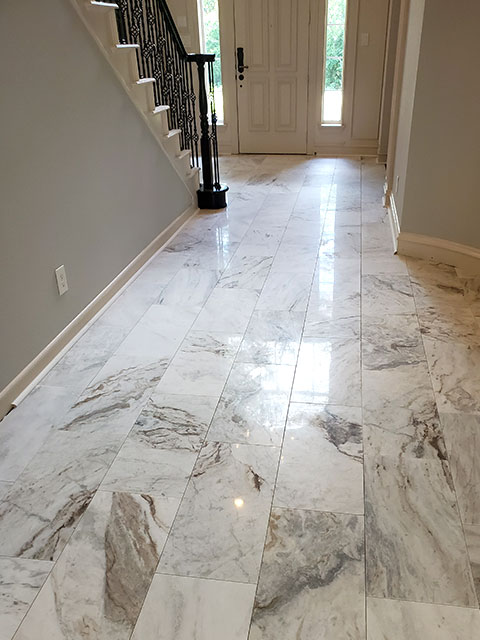 Footprints Floors is the Top Flooring Company Near You
If you are searching for floor installers near you, you have come to the right place. Footprints Floors has some of the highest ratings, thanks to our quality craftsmanship and incredible customer service.
Schedule With Footprints Floors
Your Professional Floor Installers
---
Footprints Floors is your trusted local flooring professional. With over a decade in the flooring industry, we provide quality floor installation and repair services. While flooring is our first state of business, customer service is a close second and we always ensure that you have the best possible experience when you schedule any type of flooring service with Footprints Floors.
At Footprints Floors, we believe everyone deserves a beautiful home, and we know quality floor installation makes all the difference. Whether you want to renovate an older home or add value to a new property, we are the flooring installers you can count on.
Ready to get started on your flooring project? Contact us today to schedule a free estimate. We look forward to hearing from you!
Get a Free Estimate Today!