Bathroom Backsplash Installation
---
A bathroom backsplash can upgrade your space in very little time and even at a low cost. Whether you need your backsplash to protect your walls or just look pretty, Footprints Floors can take care of your bathroom backsplash installation needs.
Schedule your free estimate with us today!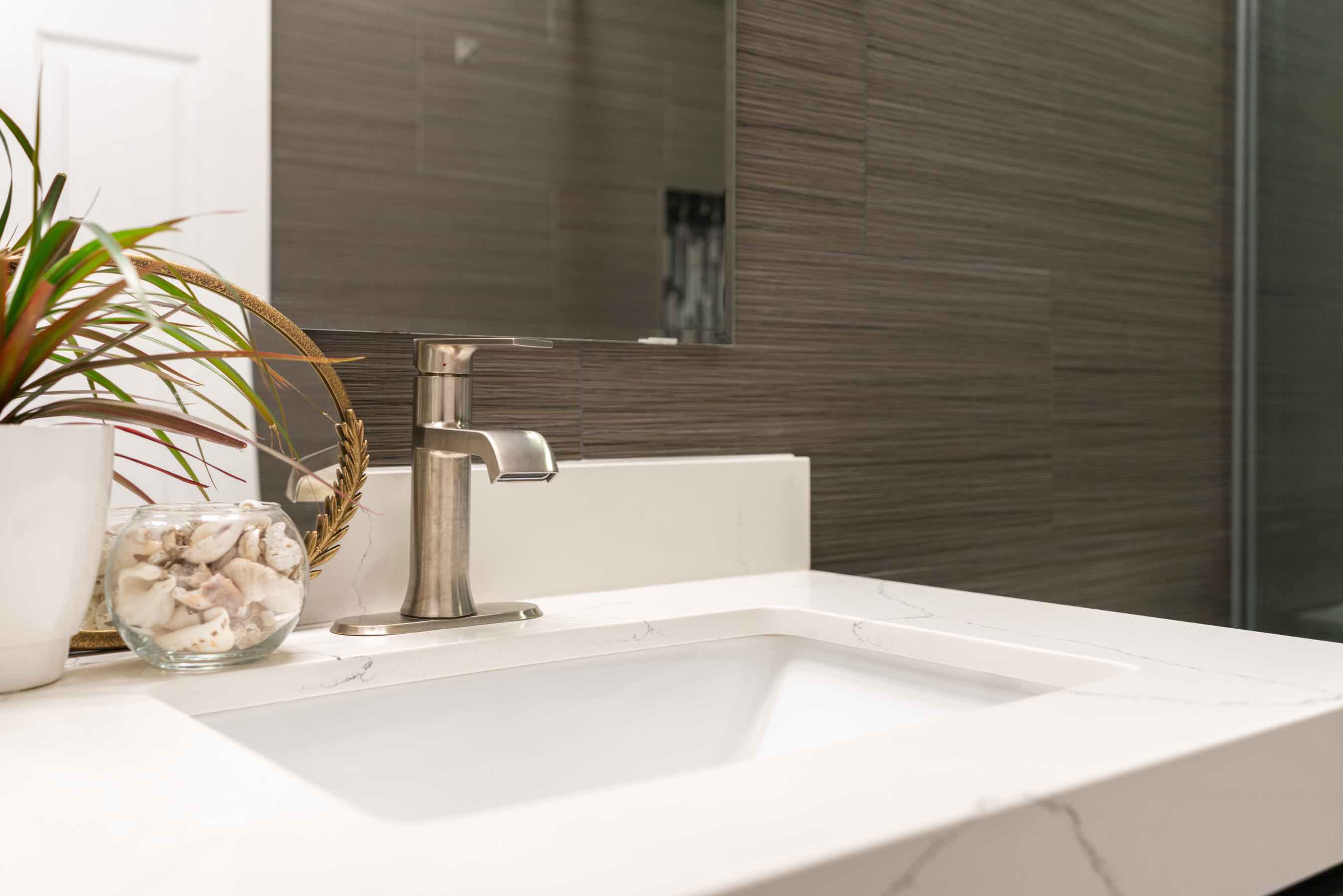 What is a Backsplash?
You have probably heard the term before, but what exactly is it? A backsplash is simply an extension of your counter that goes up the wall. The primary purpose of a backsplash is to protect the wall from stains and water damage in high-use areas. While a backsplash serves a functional purpose, it can also beautifully add to the space and create a gorgeous cohesive look.
Backsplash Styles and Materials
If you are looking into bathroom backsplash installation, you might be overwhelmed by the options. There are endless possibilities for styles and materials, so below, we have laid out the most common ones to make deciding easier for you.
Subway Tile
---
The running bond style is the most common and well-known use of tiles patterns and styles. Subway tiles are versatile and create a sleek, modern look.
Penny Tile
---
Penny tiles are cut into small circle or other shapes and laid together to create a stunning backsplash. You can do just one color to make a unified background or go bold with lots of colors and an intricate design.
Mosaic
---
Mosaic tiles are often found in sheets, making installation quick and easy. With a large selection of patterns and colors available, you are sure to find a style that fits you with a mosaic tile.
Oversized Tile
---
Large oversized tiles are popular now as they create a sleek and clean look. They are bold but do not draw from the rest of the room. You can choose a dark color to heighten the room or stick with light to make it feel open and elegant.
Unique Shape
---
A fun, unique shape is always a great option for a bathroom backsplash. It is a splendid way to add character and creativity to the room. You can find a uniquely shaped tile in sheets or single tiles for whatever pattern you have in mind.
Materials
Materials like ceramic, tile, and glass are easy to clean, usually inexpensive, and low maintenance. These tiles come in many colors, shapes, sizes and sheens to allow your creativity to run free.
Other materials like granite, marble and stone are gorgeous options and add a level of elegance to the bathroom. These materials are often on the pricier end and can be higher maintenance with sealing and special cleaning needs.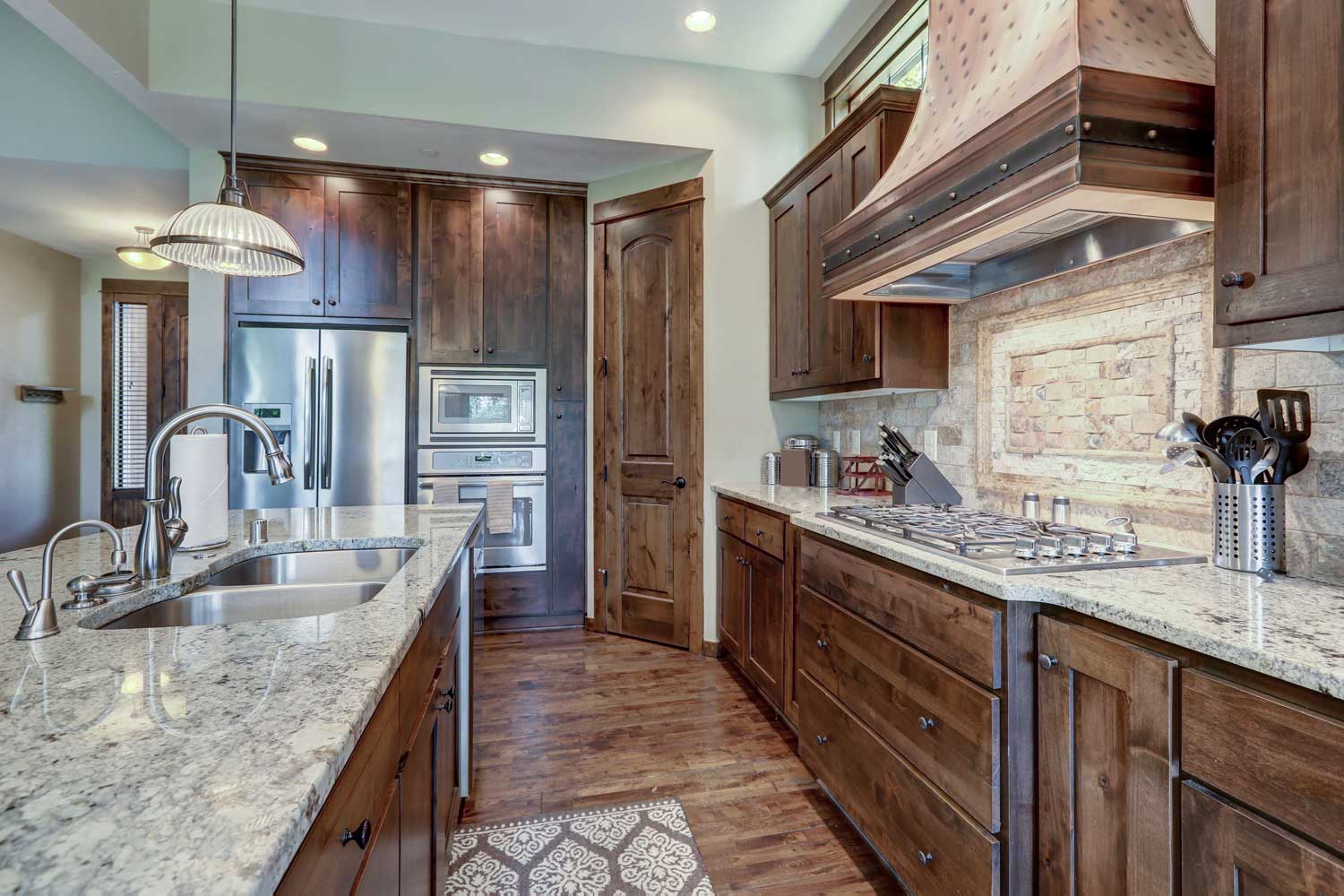 Professional Backsplash Installation
---
Installing a bathroom backsplash is often labeled as an easy DIY project. However, that backsplash can turn into a nightmare if not done correctly. The professionals at Footprints Floors can take care of everything from beginning to end, and you won't have to worry about anything! Trying to do a bathroom backsplash can come with additional problems because you are dealing with water lines and smaller spaces and crevices.
Don't stress trying to accomplish a bathroom backsplash installation yourself; hire the professionals at Footprints Floors and let them take care of everything. Give us a call and get your free project estimate today!
Get a Free Estimate Today!