If the beautiful, smooth finish of hardwood is your flooring dream but unfortunately out of your budget, consider laminate flooring. Laminate is a cost effective alternative to hardwood that is less likely to scratch or become easily damaged. A great option for busy families, laminate comes in a variety of beautiful options that mimic real hardwood. Laminate is made of prefabricated wood layers, fused together and topped with a photographic image of your choice of flooring. For laminate installation, Footprints Floors has you covered.
Once you have purchased your preferred laminate flooring materials and are looking for flooring installation, the professionals of Footprints Floors are happy to take over. Professional laminate installation is always a good idea as detailed steps must be followed to avoid bulging, gaping, and spreading. Costs of laminate installation are almost half of traditional hardwood installation and the installation process in much quicker. For a beautiful floor that costs less, laminate is the best option.
Great Floors & Great Impressions are What We are All About!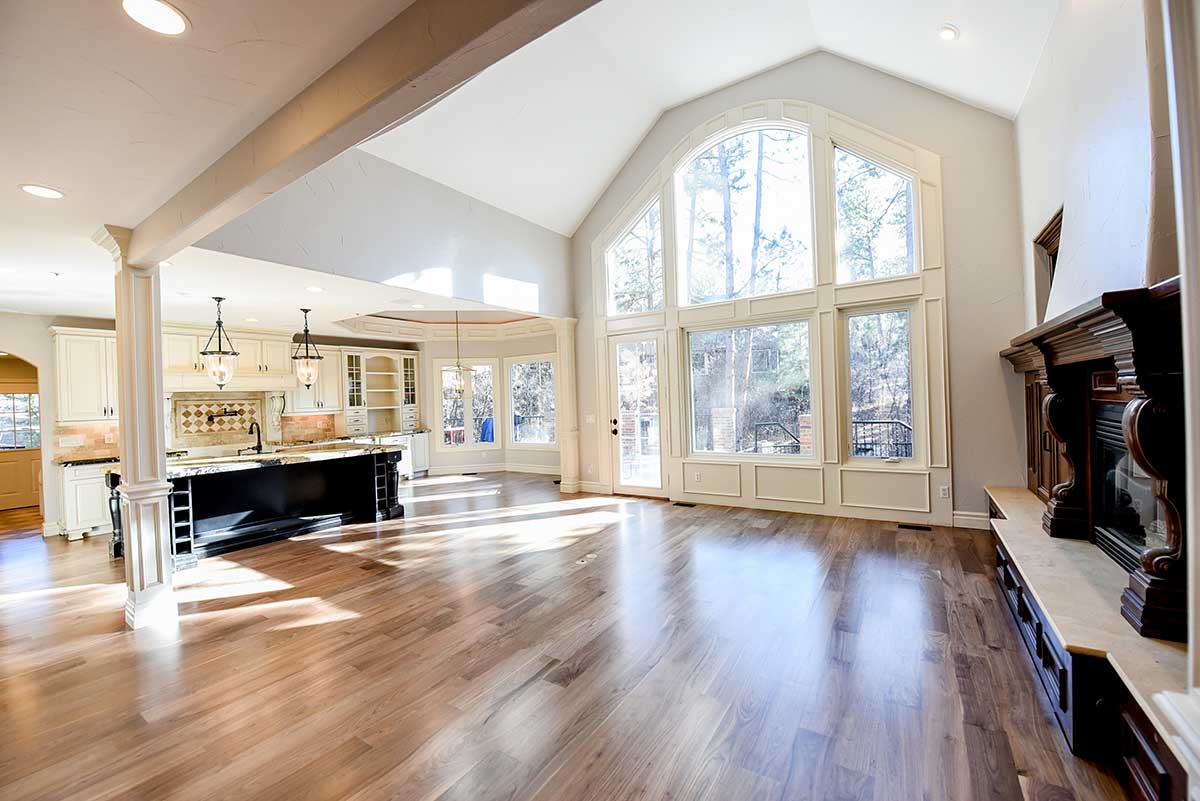 Laminate is easy to clean up, comes in hygienic antimicrobial options, and lasts 15-20 years before it needs replacement or refinish. Footprints Floors recommends laminate flooring for the price conscious customer or anyone that wants an easy, beautiful flooring option! No one but your wallet will be able to tell the difference between hardwood and laminate flooring. For all flooring installation services, Footprints Floors is your neighborhood professional. Give us a call today for more information about our laminate installation services.