Staircases are usually located in central areas of the home and experience high traffic, overtime they can begin to show signs of wear and tear. A beautiful staircase is highly desirable, so much so that it can be the selling point when buying a home. If you are wanting to sell your home or are looking to obtain that gorgeous staircase for yourself, Footprints Floors has you covered.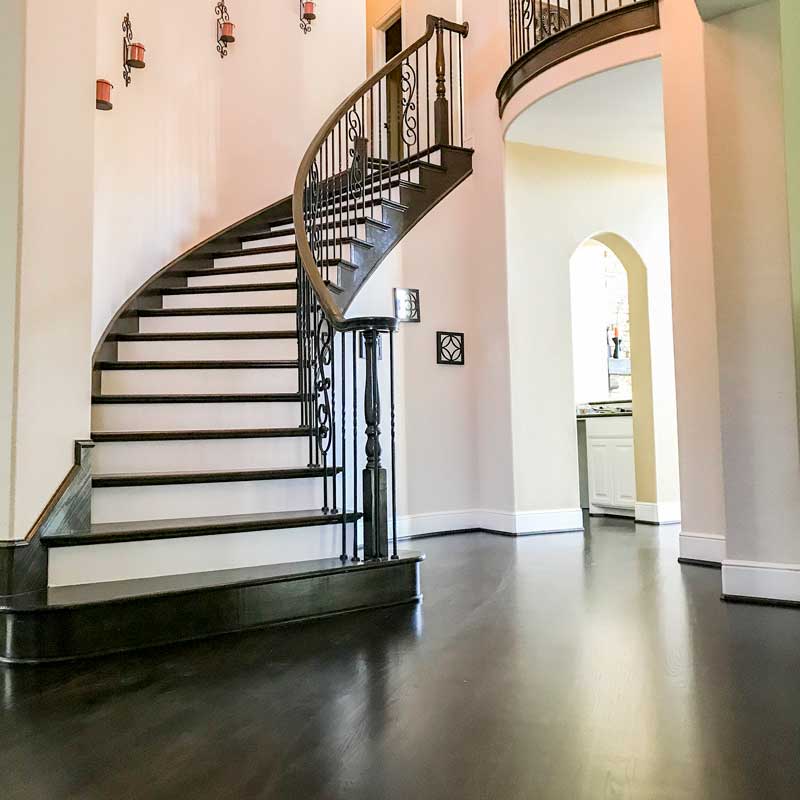 Great Floors & Great Impressions are what we are all about!

The Finest Hardwood Since 1911
---
If you are looking for the best in hardwood flooring products, we recommend Missouri Hardwood. Missouri Hardwood has been known for nearly a century for having carefully manufactured flooring from lumber harvested in the Missouri Ozarks and neighboring regions. Their hardwood quality and their attention to detail are second to none. Contact Footprints Floors to schedule an estimate which includes the finest Missouri Hardwood flooring products today!