Vinyl flooring has been a top choice for homeowners for decades due to its durability and low cost. As a thin, waterproof material, vinyl sheet flooring is a great option for bathrooms, mudrooms and kitchens. Luxury vinyl flooring is an upgrade to traditional vinyl sheet flooring in a variety of ways.
How is LVP Flooring Different from Traditional Vinyl?
LVP flooring, or luxury vinyl plank, comes in long planks. Traditional vinyl comes in one long sheet, giving it a rather unrealistic appearance. LVP flooring has a more natural look and easily mimics hardwood or stone slab flooring.
Homeowners looking for durability will prefer LVP flooring as it is much thicker than traditional vinyl. This thickness adds additional wear, tear and scratch protection.
While LVP flooring is water-resistant, homeowners should take care to avoid large spills as excessive water can damage LVP flooring. Traditional sheet vinyl is considered waterproof and may be preferred in bathrooms or mudrooms.
Both traditional sheet vinyl and luxury vinyl flooring are easy to maintain and care for. Sweeping, mopping and the occasional steam clean will keep your vinyl floors looking brand new for years to come.
Great Floors & Great Impressions are What We are All About!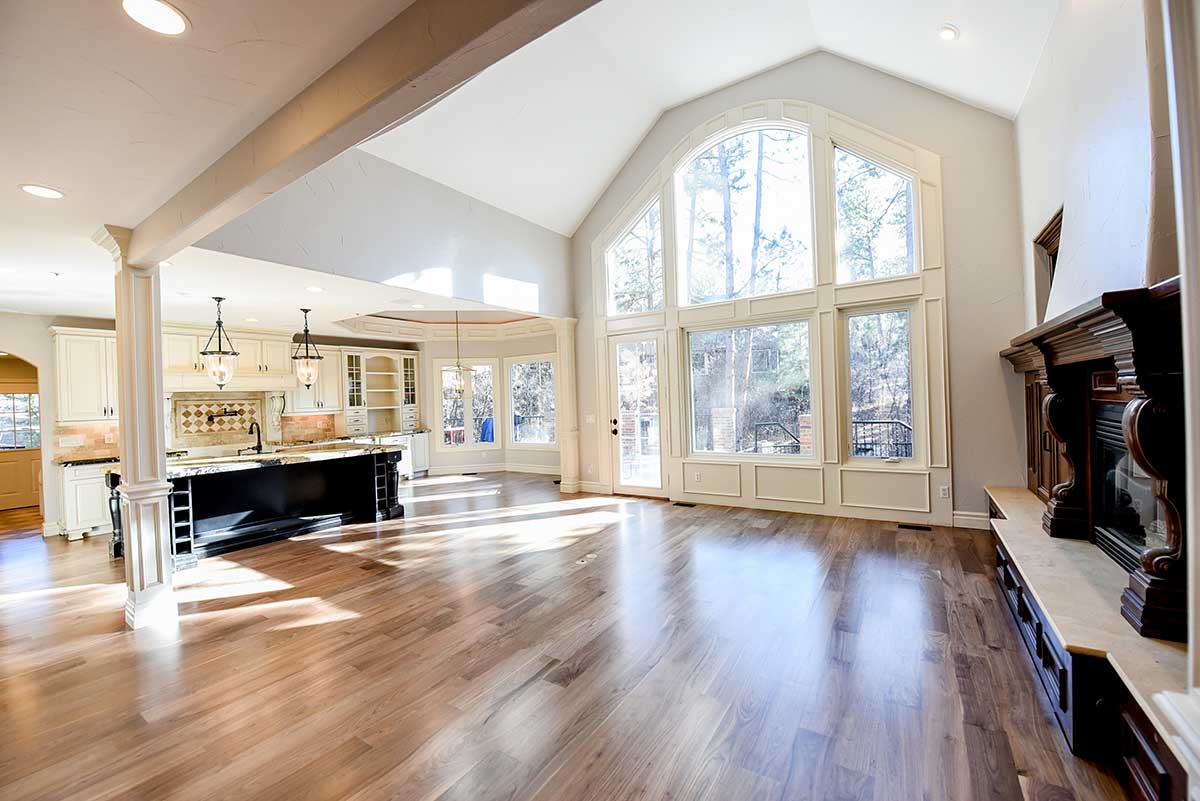 Install Luxury Vinyl Flooring Today
Whether you choose traditional sheet flooring or LVP, the Footprints Floors team can expertly install it for you. Our flooring contractors will prep, install and finish your flooring project and clean up after, leaving you with a beautiful new space. We focus on providing quality installation services and, by leaving the material selection and purchase up to you, are able to do so at industry low pricing.
Interested in a LVP flooring project in your local area? Contact Footprints Floors today for a free quote.
Professional
Flooring Installation
---
Footprints Floors works with all flooring vendors to provide the highest quality installation at a fraction of the cost. Our flooring contractors can help you choose the best flooring options for your needs and your budget and recommend vendors that we trust. Contact Footprints Floors to schedule an estimate and consultation!
View Flooring Gallery